BEST Water Line Repair in Fairbanks, Alaska
WATER LINE REPAIR DIAGNOSTIC
SEE HOW FAST WE CAN GET TO YOU IN FAIRBANKS, ALASKA
Prospector Plumbing & Heating | Fairbanks, Alaska's Trusted Water Line Professionals
What are Common Signs of a Broken Water Line in Need of Repair?
There may be no current problems with your household plumbing system but if not addressed early on most common warning signs can lead to needing costly repairs down the road. There are several signs that point to the deterioration or break in your water line. If you notice any of these, it's best to call us who will help solve the problem quickly:
Water Murky or Discolored
If your home's plumbing system is experiencing higher-than-usual sediment levels or producing rust-brown colored water, there may be an issue with the water mainline. Both symptoms indicate that you have a crack in either dirt & soil entering through it or corrosion from iron oxide (rust).
Have Wet, Soggy Spots Appeared in Your Lawn
If it hasn't rained recently in your area and you find damp or soggy patches in your yard, this may be a sign that the water line is cracked beneath your feet. By this point, if the crack has been leaking for some time then there will most likely already be extensive damage to surrounding areas of soil; therefore call Prospector Plumbing right away to get repairs done as soon as possible.
Decrease in Your Water Pressure
Has your water pressure dropped across the plumbing system? It may not be a direct sign of a broken water line needing repair, but it is best to call a plumber for an inspection.
Water Bill Increasing Unusually
If you've noticed that your water bill has become abnormally high, the likely cause is either a leak in your home or some other minor problem with how much water flows through our system each day. You can't fix what you don't know exists so give us a call today and let one of our licensed plumbers come out to inspect for any potential problems before they escalate!
What you get with Prospector Plumbing's Water Line Repair Diagnostic.
You'll find that our service is second to none. We pride ourselves on making our plumbing service that clean, professional and friendly.
We respect your home just like it's our own.
Prospector Plumbing and Heating offers a full line of installation, maintenance & repair services for your Water Line system. Our goal is to make sure we provide a long-lasting solution to your issue. You know you are on the right track with a Prospector Plumber.
Prospector Plumbing is proudly offering Water Line Repair Services in the Fairbanks, Alaska area.
What a Prospector Plumber Will do For You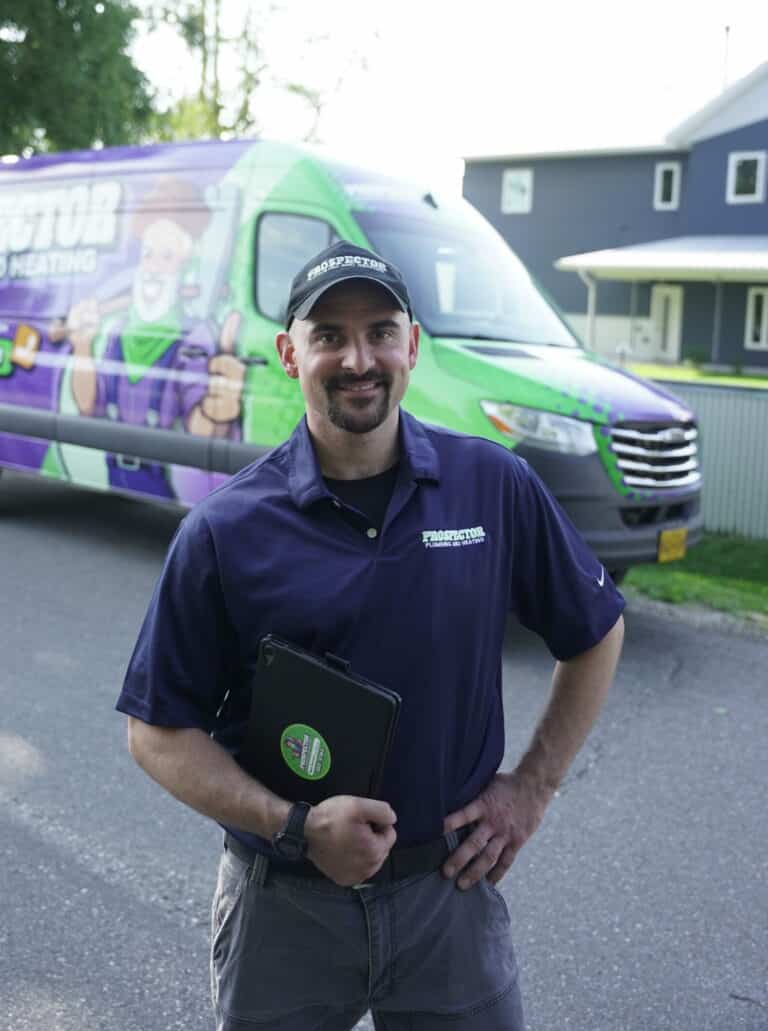 Call for your Water Line Repair Diagnostic Today!
Prospector Plumbing and Heating is the best choice for water line repairs in Fairbanks, AK. Just look at our reviews!
We Serve Fairbanks and North Pole with a Smile.
We pride ourselves in giving you the best plumbing services in Alaska. You'll never wonder what the price is, second guess our craftmanship, or have to chase us down. We treat your home as if it was our own. We'll keep things clean, get our work done well, and leave you with a plumbing and heating system that works like a charm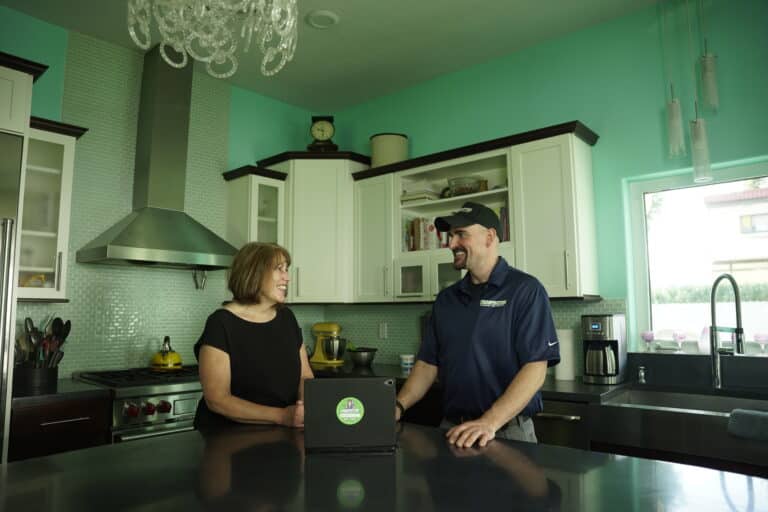 Professional Plumbing Technicians
The professional technicians at Prospector Plumbing and Heating dedicate themselves to making sure your plumbing system is safe, secure, and will work as intended. Our crew is equipped to service or repair any type of heating or plumbing system. They can perform a quality repairs in nearly any home in the Fairbanks and North Pole areas.
What Happens When a Pipe Bursts?
The most common occurrence is when water freezes and expands, causing the weak parts of plastic or metal pipes to burst. Our plumbers are trained to diagnose where the pipe has burst, give you an upfront competitive proposal, and then fix problem to get your house back in no time.
What Do I Do if My Water Pipes Break?
Once you realize your water line is broken, the first thing to do is shut off the main water supply. Then make sure that you don't touch any electrical fixtures with standing or running water on them as it could be harmful for either of those elements and call our plumbers at Prospector Plumbing who will come out to give a competitive diagnostic report today.
How Much Does it Cost to Repair a Broken Water Line?
The cost of repairing the main water line can vary a lot depending on what needs to be fixed, how long it takes and if new parts are needed. You don't have to worry about it though, because Prospector Plumbing has a team that is licensed in your area who will come out today with a competitive quote for you!
Get in Touch With Prospector Plumbing And Heating Today
With our years of experience servicing Fairbanks, AK,  you can trust us to perform your water line repairs. Our thorough inspections will get your plumbing in top shape and increase the lifespan of the entire system.
IF YOU HAVEN'T MADE AN APPOINTMENT ALREADY, THEN IT IS TIME TO SCHEDULE YOUR REPAIR.
CALL PROSPECTOR PLUMBING AND HEATING TODAY TO MAKE AN APPOINTMENT.
What You Get With Our Water Line Repair Diagnostic
100% Satisfaction Guaranteed
NO service calls. No dispatch fees.