Water Heater Maintenance in Fairbanks, Alaska
WATER HEATER MAINTENANCE DIAGNOSTIC
SEE HOW FAST WE CAN GET TO YOU IN FAIRBANKS, ALASKA
Prospector Plumbing Provides the Best Water Heater Maintenance Services in Fairbanks, Alaska at a Reasonable Cost
Why Should You Get a Water Heater Maintenance?
Before winter sets in, you'll want to ensure your water heater is working at 100% efficiency and supplying all the hot water you need. That's why it is important to have your water heater serviced with an annual tune-up from a professional plumber. A hot water heater maintenance tune-up has three primary benefits:
Increased Water Heater Efficiency & Money Saved
Water heaters are meant to be efficient, but over time sediment from loose minerals in your water supply can build up on the bottom of your tank. This issue is commonly known as buildup and knocking or banging noises coming from within a unit indicate that it's due for maintenance.
Minimize the Risk of Water Heater Breakdown
By having your water heater maintained yearly, you decrease the risk of a costly water heater repair or replacement. Our experts will tune up your water heater and check for any signs of corrosion, water leakage, or anything else that may be keeping your water heater from functioning at 100% efficiency.
Ensure Hot Water All Year Long
The worst thing about the morning is waking up to cold water running through your shower. Ensure this doesn't happen by scheduling a maintenance diagnostic with Prospector Plumbing and Heating today.
What you get with Prospector Plumbing's Water Heater Maintenance Diagnostic Service.
You'll find that our service is second to none. We pride ourselves on making our plumbing service that clean, professional and friendly.
We respect your home just like it's our own.
Prospector Plumbing and Heating offers a full line of installation, maintenance & repair services for your Water Heater system. Our goal is to make sure we provide a long-lasting solution to your issue. You know you are on the right track with a Prospector Plumber.
Prospector Plumbing is proudly offering Water Heater Maintenance Services in the Fairbanks, Alaska area.
What a Prospector Plumber Will do For You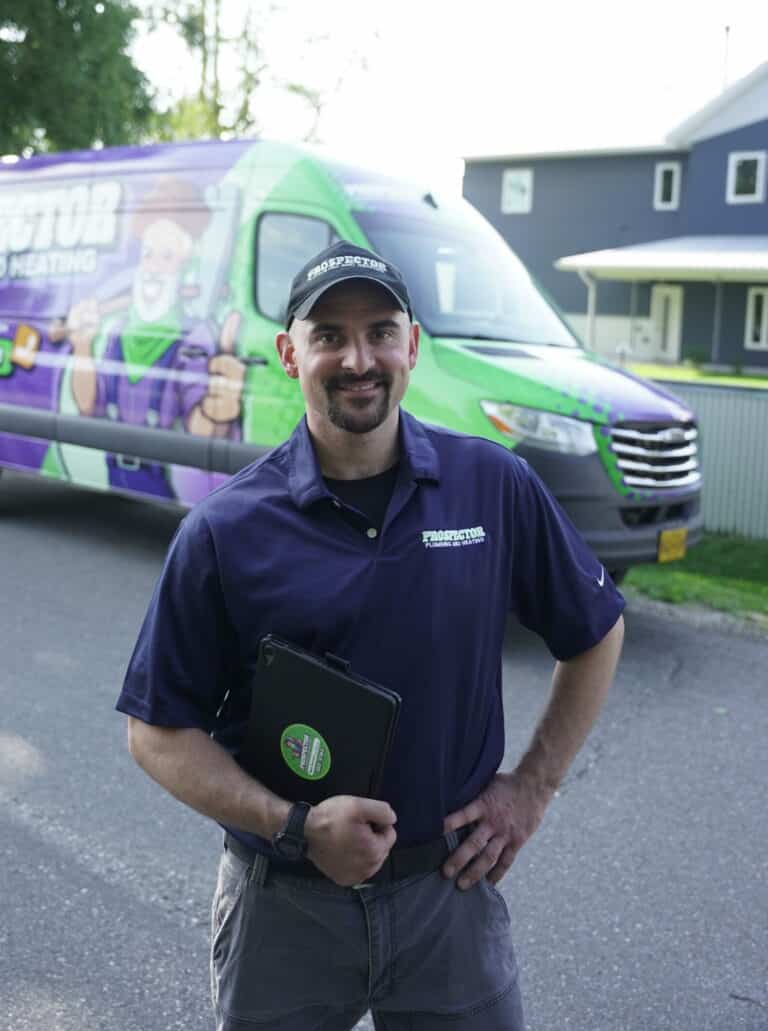 Call for your Water Heater Maintenance Diagnostic Service Today!
Prospector Plumbing and Heating is the best choice for water heater maintenance in Fairbanks, AK. Just look at our reviews!
We Serve Fairbanks and North Pole with a Smile.
We pride ourselves in giving you the best plumbing services in Alaska. You'll never wonder what the price is, second guess our craftmanship, or have to chase us down. We treat your home as if it was our own. We'll keep things clean, get our work done well, and leave you with a plumbing and heating system that works like a charm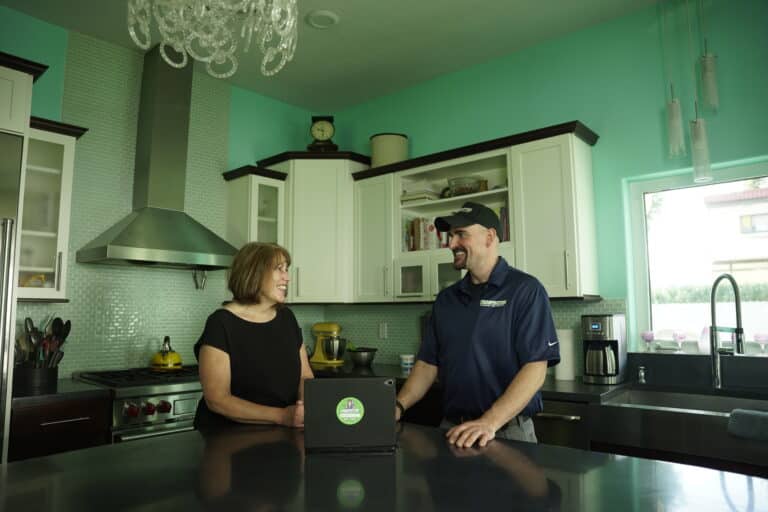 Professional Plumbing Technicians
The professional technicians at Prospector Plumbing and Heating dedicate themselves to making sure your plumbing system is safe, secure, and will work as intended. Our crew is equipped to service or repair any type of heating or plumbing system. They can perform a quality repairs in nearly any home in the Fairbanks and North Pole areas.
What is the Average Lifespan of a Water Heater?
You should expect your water heater to last for years without requiring any repairs or replacement. However, unexpected breakdowns can occur at any time. Fortunately, our team Prospector Plumbing and Heating is certified to repair or replace your existing water heater if you are experiencing problems with it – no matter how old the unit might be!
Do Tankless Water Heaters Require Maintenance?
Yes, every type of water heater needs maintenance and tune-ups to keep it working as efficiently as possible. Prospector Plumbing and Heating offers professional service for tankless water heaters so you can save money on your energy bills without compromising the quality of your hot showers or baths!
How Often Should a Water Heater Be Serviced?
When you have a hot water heater, it is recommended to have your unit serviced once a year. Want to make sure your hot water heater is running at its best? Prospector Plumbing and Heating has you covered. We are locally-rated, top-quality professionals who will service and maintain your unit for optimal performance all year long.
Get in Touch With Prospector Plumbing And Heating Today
With our years of experience servicing Fairbanks, AK,  you can trust us to perform your water heater maintenance. Our thorough inspections will get your plumbing in top shape and increase the lifespan of the entire system.
IF YOU HAVEN'T MADE AN APPOINTMENT ALREADY, THEN IT IS TIME TO SCHEDULE YOUR REPAIR.
CALL PROSPECTOR PLUMBING AND HEATING TODAY TO MAKE AN APPOINTMENT.
What You Get With Our Water Heater Maintenance Diagnostic
100% Satisfaction Guaranteed
NO service calls. No dispatch fees.