BEST Furnace Repair Service in Fairbanks, Alaska
Furnace Repair Diagnostic
SEE HOW FAST WE CAN GET TO YOU IN FAIRBANKS, ALASKA
Prospector Plumbing & Heating | Fairbanks, Alaska's Furnace Repair Experts
What are Common Signs of a Furnace in Need of Repair?
It's always a good idea to be on the lookout for any signs your furnace may need repair. If you notice these four common warning signs, it means that there is most likely something wrong with its heating system and we're here at Prospector Plumbing & Heating for all your broken furnace repair needs:
Your Furnace On But Not Producing Enough Heat
Is your home furnace unit on but not giving off enough heat during cold winters? It could be because of a clogged, dirty air filter.
Your Home's Furnace Making Drastic Temperature Changes or Not Heating at All
Your gas furnace could be experiencing a thermostat failure or malfunction. A faulty thermostat can lead to the fan, pilot light, power, and even safety issues in your home as it may cause the heating system to stop working altogether.
Home Furnace Systems are Prone to Cracking During Seasonal Changes in Temperature
Your gas furnace's heat exchanger may crack over time and this could be very dangerous, as cracks can allow carbon monoxide to seep into your home.
Experiencing Pilot Light or Electric Ignition Issues?
Have you noticed your furnace not turning on? If so, it is most likely because of an issue with the pilot light or electronic ignition. Older furnace heating systems with a pilot light that continues to go out may seem like a small problem, but it can actually be wasting a lot of money and cause an increase in your monthly gas bill. As winter approaches without any heat coming from these furnaces, they will have to work harder which causes unnecessary wear & tear along with costly repairs.
What you get with Prospector Plumbing's Furnace Repair Diagnostic
You'll find that our service is second to none. We pride ourselves on making our plumbing service that clean, professional and friendly.
We respect your home just like it's our own.
Prospector Plumbing and Heating offers a full line of installation, maintenance & repair services for your home furnace system. Our goal is to make sure we provide a long-lasting solution to your issue. You know you are on the right track with a Prospector Plumber.
Prospector Plumbing is proudly offering Furnace Repair Services in the Fairbanks, Alaska area.
What a Prospector Plumber Will do For You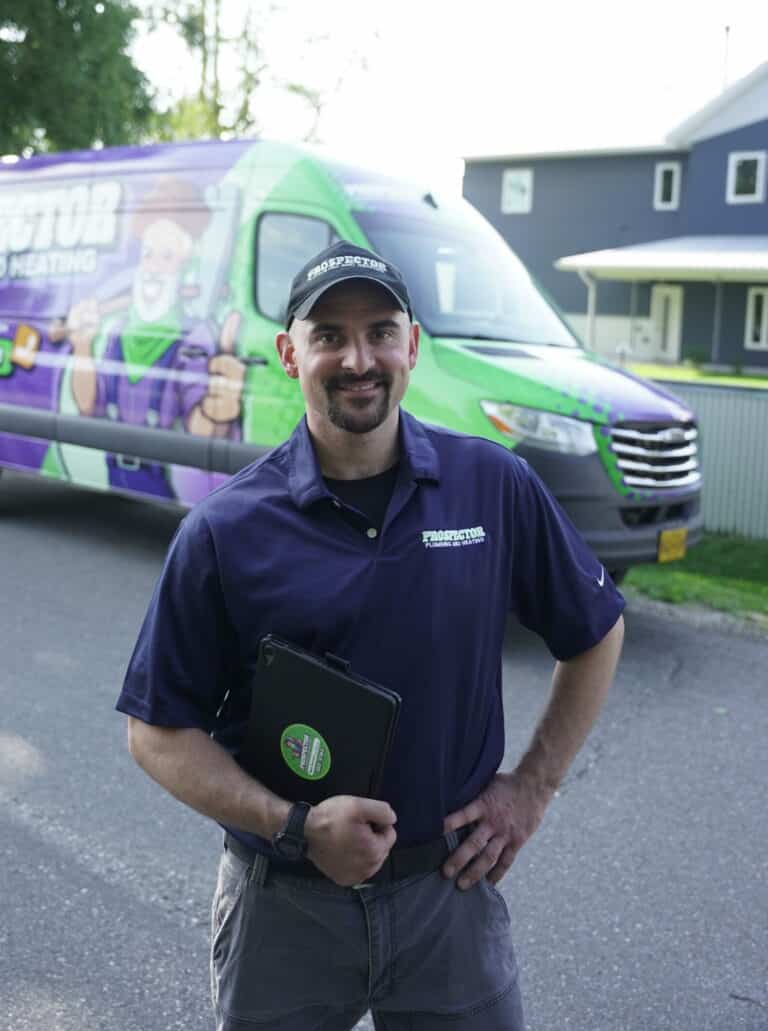 Call for your Broken or Burst Pipe Repair Service Today!
Prospector Plumbing and Heating is the best choice for broken or burst pipe repairs in Fairbanks, AK. Just look at our reviews!
We Serve Fairbanks and North Pole with a Smile.
We pride ourselves in giving you the best plumbing services in Alaska. You'll never wonder what the price is, second guess our craftmanship, or have to chase us down. We treat your home as if it was our own. We'll keep things clean, get our work done well, and leave you with a plumbing and heating system that works like a charm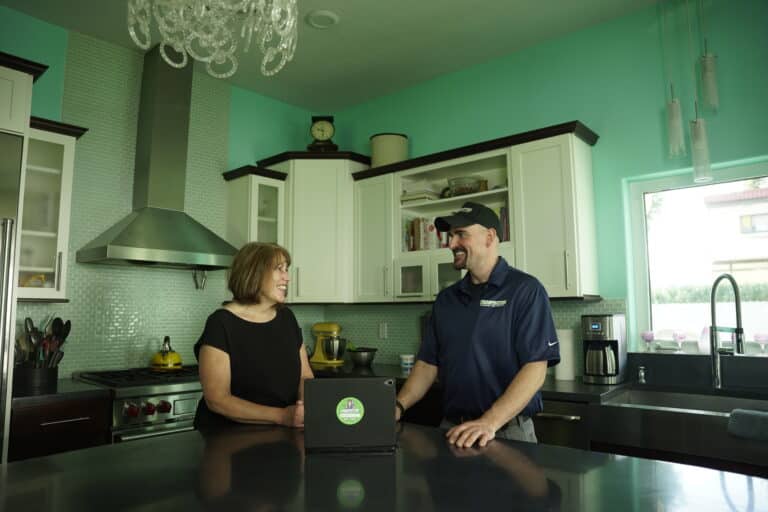 Professional Plumbing Technicians
The professional technicians at Prospector Plumbing and Heating dedicate themselves to making sure your plumbing system is safe, secure, and will work as intended. Our crew is equipped to service or repair any type of heating or plumbing system. They can perform a quality repairs in nearly any home in the Fairbanks and North Pole areas.
What Can Cause a Furnace to Stop Working?
The furnace blower fan is the most common part of your home's heating and cooling system to fail. This keeps airflow from moving around heated coils in a room. Our top-rated technicians will diagnose what needs repair on-site and give you an honest quote for both labors as well as parts if needed.
What Can Cause a Furnace Blower to Stop Working?
When your furnace is not working, there are two common causes: restricted airflow and an overheated heat exchanger. Our local team at Prospector Plumbing and Heating can diagnose the problem for you and give you a clear pricing quote.
What is the Average Cost of a Furnace Repair?
The cost of repairing a furnace can vary a lot depending on what the problem is. Sometimes it can be a simple fix, other times it requires new parts and more time to repair your furnace. You don't have to worry about it though, because Prospector Plumbing has a team that is licensed in your area who will come out today with a competitive quote for you!
Get in Touch With Prospector Plumbing And Heating Today
With our years of experience servicing Fairbanks, AK,  you can trust us to perform your furnace repairs. Our thorough inspections will get your furnace in top shape and increase the lifespan of the entire system.
IF YOU HAVEN'T MADE AN APPOINTMENT ALREADY, THEN IT IS TIME TO SCHEDULE YOUR REPAIR.
CALL PROSPECTOR PLUMBING AND HEATING TODAY TO MAKE AN APPOINTMENT.
What You Get With Our Furnace Repair Diagnostic
100% Satisfaction Guaranteed
NO service calls. No dispatch fees.