BEST Frozen & Burst Pipe Repair in Fairbanks, Alaska
Frozen or Burst Pipe Repair Diagnostic
SEE HOW FAST WE CAN GET TO YOU IN FAIRBANKS, ALASKA
Looking at Frozen or Burst pipe! Get a Prospector Plumber on the case!
What To Do If You Have a Burst Pipe
First thing, turn off the main water supply to your home so you can avoid further damage. 
Then you can call us at Prospector Plumbing at 907-312-2598. We'll get your home on our schedule and come to assess the damage and repair. 
We believe in up-front pricing so you'll get a price for the best options available to fix the broken piping. 
You can trust us to only present the options your home needs. Our highly trained and qualified service technicians are experts in assessing the solutions we can use to get your plumbing system up and running for you. 
We're the happiest plumbers in the interior because we make the happiest customers.
What you get with Prospector Plumbing's Burst or Frozen Pipe Service.
You'll find that our service is second to none. We pride ourselves on making our plumbing service that clean, professional and friendly.
We respect your home just like it's our own.
Broken pipes can happen in any part of the plumbing system. Our goal is to make sure we provide a long lasting solution to your issue. You know your on the right track with a Prospector Plumber.
Prospector Plumbing is proudly offering Broken, Burst, or Frozen Pipe Services in the Fairbanks, Alaska area.
What a Prospector Plumber Will do For You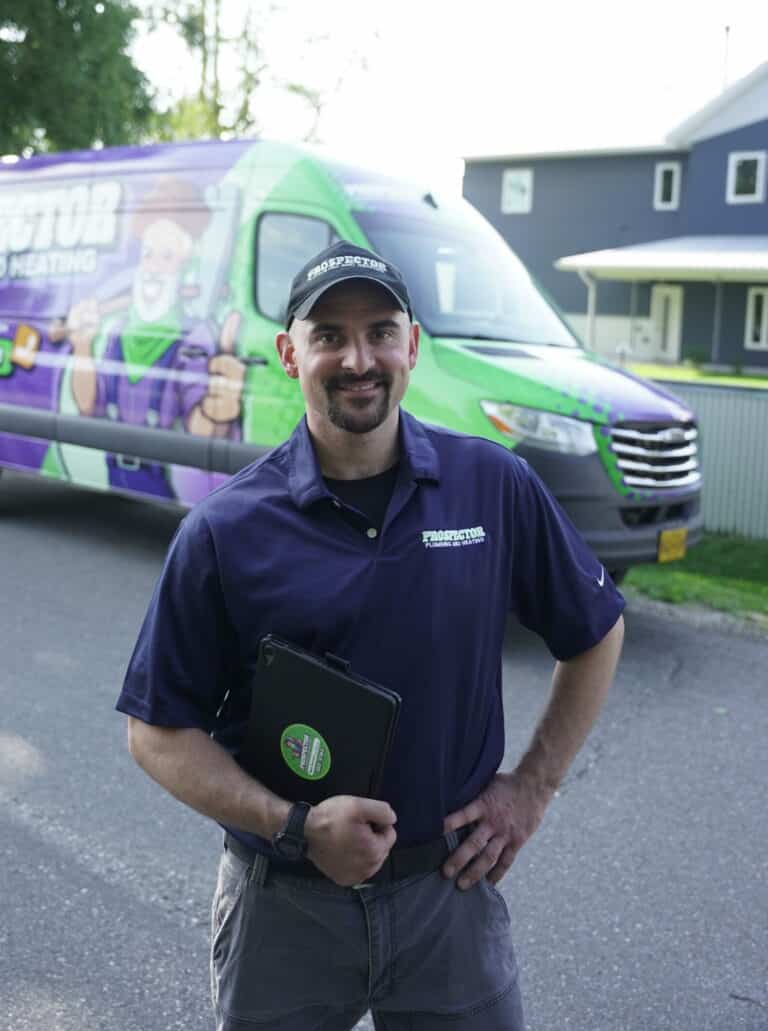 Call for your Broken or Burst Pipe Repair Service Today!
Prospector Plumbing and Heating is the best choice for broken or burst pipe repairs in Fairbanks, AK. Just look at our reviews!
We Serve Fairbanks and North Pole with a Smile.
We pride ourselves in giving you the best plumbing services in Alaska. You'll never wonder what the price is, second guess our craftmanship, or have to chase us down. We treat your home as if it was our own. We'll keep things clean, get our work done well, and leave you with a plumbing and heating system that works like a charm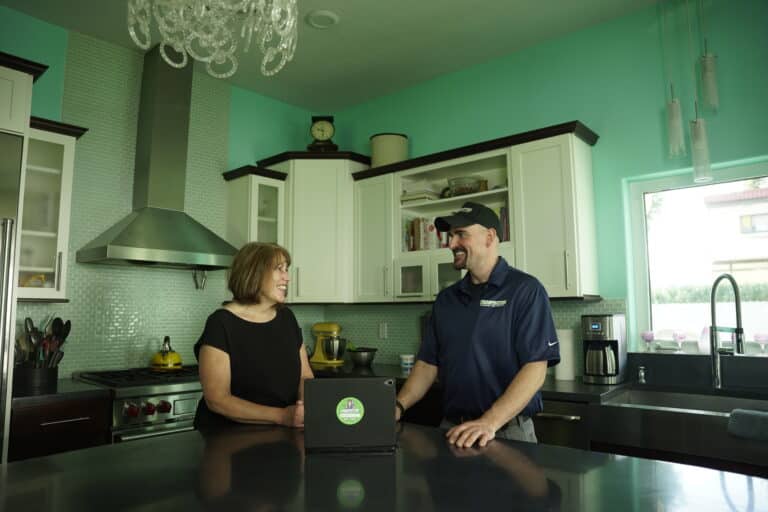 Professional Plumbing Technicians
The professional technicians at Prospector Plumbing and Heating dedicate themselves to making sure your plumbing system is safe, secure, and will work as intended. Our crew is equipped to service or repair any type of heating or plumbing system. They can perform a quality repairs in nearly any home in the Fairbanks and North Pole areas.
What Do I Do With a Broken Pipe?
Broken, frozen or burst pipes are a situation that can start out like a small leak but can quickly get worse. Do not wait to call a Prospector Plumber. We'll show up, give you a detailed report on how we can fix it, with up front pricing and get your waterflow contained.
Should I Turn off The Water?
If you have water coming into the home uncontrolled make sure your turn off the water immediately. This will slow and eventually stop the flow and empty the pipes. Doing this will protect your home from long lasting damage. 
How Do I Know I have a Problem?
If your water pressure is suddenly low, you see standing water or damage around the floor or even in the walls, you may have burst or frozen pipe that needs repair. Call Prospector Plumbing if you see any of these symptoms.
Get in Touch With Prospector Plumbing And Heating Today
With our years of experience servicing Fairbanks, AK,  you can trust us to perform your broken or burst pipe repairs. Our thorough inspections will get your plumbing in top shape and increase the lifespan of the entire system.
IF YOU HAVEN'T MADE AN APPOINTMENT ALREADY, THEN IT IS TIME TO SCHEDULE YOUR REPAIR.
CALL PROSPECTOR PLUMBING AND HEATING TODAY TO MAKE AN APPOINTMENT.
What You Get With Our Frozen or Burst Pipe Repair
100% Satisfaction Guaranteed
NO service calls. No dispatch fees.