BEST A/C Installation in Fairbanks, Alaska
$96 A/C Installation Proposal
SEE HOW FAST WE CAN GET TO YOU IN FAIRBANKS, ALASKA
Get the Reliable, High-Quality A/C Installation Experts You Deserve at a Reasonable Cost
How Much Does a Central Air Conditioning Unit Installation Cost?
The price for installing a new air conditioning system can vary widely. The cost depends on several factors, including:
What's a Pre-Installation Evaluation? Does My New A/C Need One?
In short, yes. The first step is conducting an energy audit or evaluation to determine the load on your home and what size air conditioning unit will work best for you.
Is Your Home's Ductwork & Design Able to Handle a New A/C System?
Mostly, your old and existing ducts cannot handle the airflow from a newly installed air conditioning system. Any upgrades to accommodate this will likely increase installation cost but ultimately help you avoid costly high energy bills with hot rooms in the future.
What Type of Central A/C Unit Should I Install?
Know the load calculation before you buy an A/C unit – too big or small can lead to a costly repair. Prospector Plumbing and Heating are experts in picking out a system perfect for your home at the lowest price.
What you get with Prospector Plumbing's A/C Installation Proposal
You'll find that our service is second to none. We pride ourselves on making our air conditioning service that clean, professional, and friendly.
We respect your home just like it's our own.
Prospector Plumbing and Heating offers a full line of installation, maintenance & repair services for your Air Conditioning system. Our goal is to make sure we provide a long-lasting solution to your issue. You know you are on the right track with a Prospector Plumber.
Prospector Plumbing is proudly offering A/C Installation Services in the Fairbanks, Alaska area.
What a Prospector Plumber Will do For You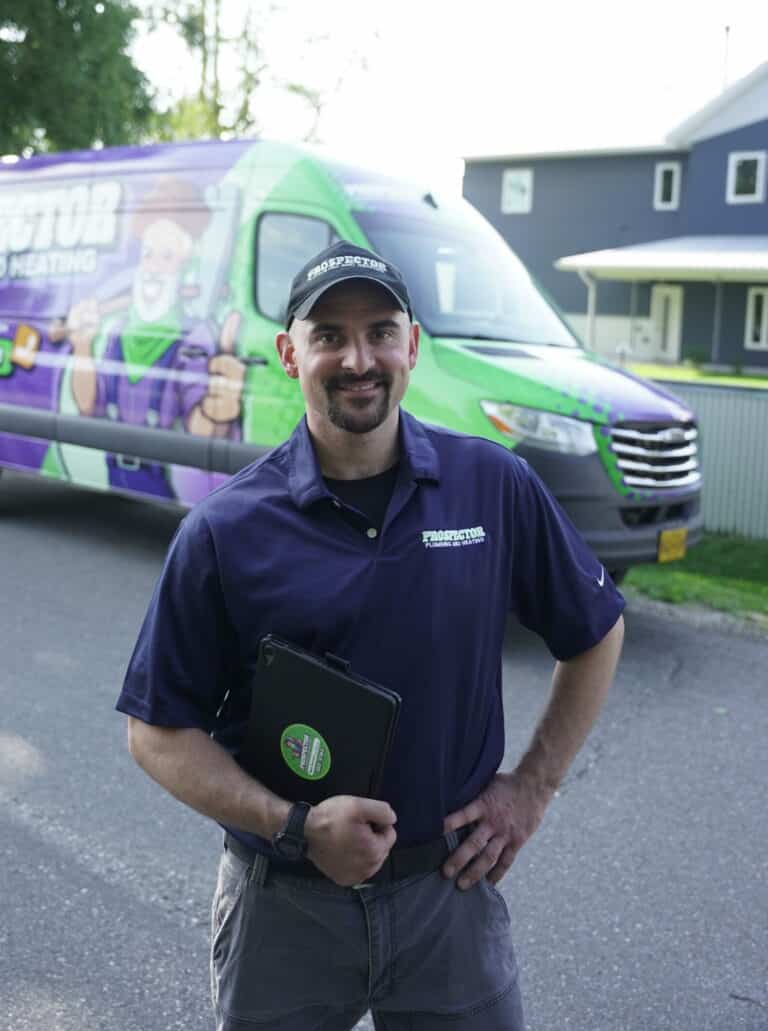 Call for your A/C Installation Proposal Today!
Prospector Plumbing and Heating is the best choice for a/c installation in Fairbanks, AK. Just look at our reviews!
We Serve Fairbanks and North Pole with a Smile.
We pride ourselves on giving you the best air conditioning services in Alaska. You'll never wonder what the price is, second guess our craftmanship, or have to chase us down. We treat your home as if it was our own. We'll keep things clean, get our work done well, and leave you with an air conditioning system that works like a charm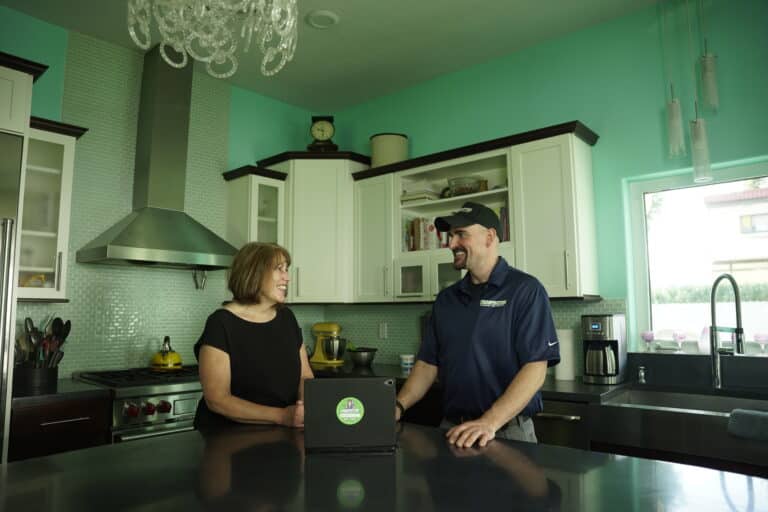 Professional Plumbing Technicians
The professional technicians at Prospector Plumbing and Heating dedicate themselves to making sure your air conditioning system is safe, secure, and will work as intended. Our crew is equipped to service or repair any type of heating or plumbing system. They can perform quality installations in nearly any home in the Fairbanks and North Pole areas.
Why Would My Air Conditioner Stop Working?
Breakdown of your home A/C unit could stem from many different things, including an electrical issue or the compressor being misaligned. Luckily for you, we are trained in diagnosing these problems and can offer a competitive price to fix them!
Who Can Replace my A/C Unit?
Our team at Prospector Plumbing and Heating can replace your air conditioning unit. An A/C is something that will be a part of you for many years, so it's important to install correctly in order to keep energy costs low as well as make sure the device continues working smoothly without any worries or issues with performance! We have highly trained technicians who come out specifically just on this task – helping homeowners buy their perfect AC unit based on what they need.
How Much Does it Cost To Get My Air Conditioning Unit Installed?
The cost of replacing your air conditioning unit depends a lot on the size of the unit you need to fit the size of your house. You don't have to worry about it though, because Prospector Plumbing and Heating has a team that is licensed in your area who will come out today with a competitive quote for you!
Get in Touch With Prospector Plumbing And Heating Today
With our years of experience servicing Fairbanks, AK,  you can trust us to perform your a/c installation. Our thorough inspections will get your a/c in top shape and increase the lifespan of the entire system.
IF YOU HAVEN'T MADE AN APPOINTMENT ALREADY, THEN IT IS TIME TO SCHEDULE YOUR INSTALLATION.
CALL PROSPECTOR PLUMBING AND HEATING TODAY TO MAKE AN APPOINTMENT.
What You Get With Our A/C Installation Proposal
100% Satisfaction Guaranteed
NO service calls. No dispatch fees.