BEST Furnace Installation in Fairbanks, Alaska
$96 Furnace Installation Proposal
SEE HOW FAST WE CAN GET TO YOU IN FAIRBANKS, ALASKA
Prospector Plumbing and Heating | Fairbanks, Alaska's Trusted Furnace Professionals
How Much Does a New Furnace Installation Cost?
Your furnace is a large, complex machine that will deliver years of exceptional heating to your entire home. It's important for it to be installed correctly or else you could go broke paying out all those dollars and cents! Multiple factors determine the overall cost but if we're talking about new installations then there are 3 main types:
Gas Furnace Installation & Replacement
Gas furnaces are the most commonly installed furnace in homes. They provide efficiently, but less than electric or oil-based heating options and can be cheaper depending on your specific needs to operate them because they use natural gas as an energy source which may risk buildup of carbon monoxide if not maintained properly throughout its lifetime.
Electric Furnace Installation & Replacement
Many homeowners turn to the electric furnace when they are looking for a cost-effective and efficient option. This type of installation requires only electricity, so there's no need for natural gas line piping or oil storage tanks in order to maintain your home temperature! Electric furnaces do have one drawback though; their higher usage rate compared with other types can quickly add up on monthly bills if you don't watch out. However overall this still remains an attractive replacement option considering how little maintenance needs from them after purchase
Oil Furnace Installation & Replacement
Oil furnaces are a popular option for homes that need to heat large spaces. They're also able to do so with fewer emissions than gas-burning units, and there's no risk of carbon monoxide leakage from an unventilated installation in your house! But oil needs more maintenance like storage tanks & delivery services – which can be expensive compared with natural gas. They operate at lower efficiencies too.
What you get with Prospector Plumbing's Furnace Installation Proposal
You'll find that our service is second to none. We pride ourselves on making our plumbing service that clean, professional and friendly.
We respect your home just like it's our own.
Prospector Plumbing and Heating offers a full line of installation, maintenance & repair services for your home furnace. Our goal is to make sure we provide a long-lasting solution to your issue. You know you are on the right track with a Prospector Plumber. Our goal is to make sure we provide a long-lasting solution to your issue. You know you are on the right track with a Prospector Plumber.
Prospector Plumbing is proudly offering Furnace Installation Services in the Fairbanks, Alaska area.
What a Prospector Plumber Will do For You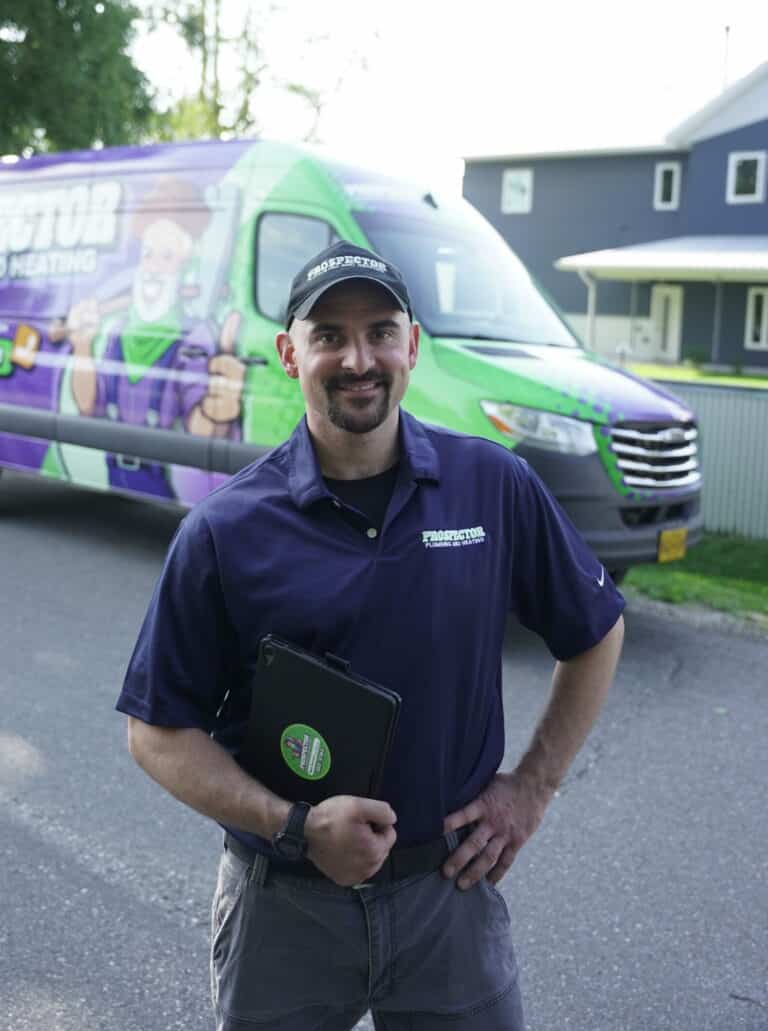 Call for your Furnace Installation Service Today!
Prospector Plumbing and Heating is the best choice for furnace installation in Fairbanks, AK. Just look at our reviews!
We Serve Fairbanks and North Pole with a Smile.
We pride ourselves in giving you the best plumbing services in Alaska. You'll never wonder what the price is, second guess our craftmanship, or have to chase us down. We treat your home as if it was our own. We'll keep things clean, get our work done well, and leave you with a plumbing and heating system that works like a charm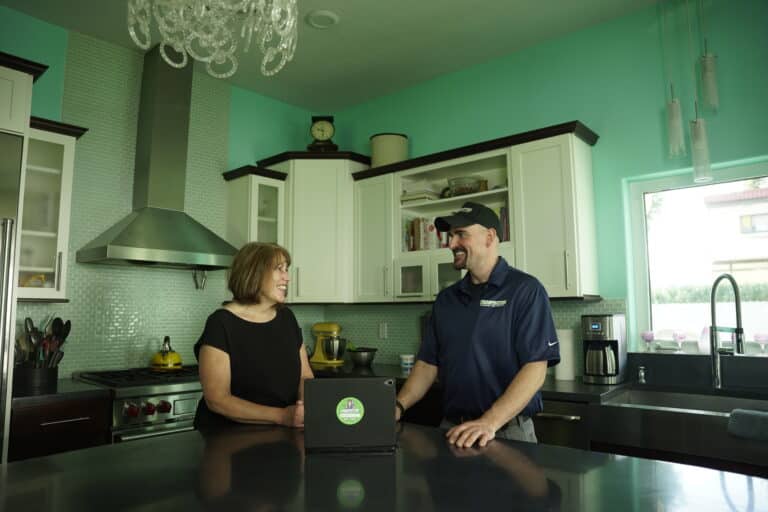 Professional Plumbing Technicians
The professional technicians at Prospector Plumbing and Heating dedicate themselves to making sure your plumbing system is safe, secure, and will work as intended. Our crew is equipped to service or repair any type of heating or plumbing system. They can perform a quality repairs in nearly any home in the Fairbanks and North Pole areas.
What Can Cause Your Furnace Blower to Stop Working?
The #1 reason your home's furnace blower could stop working is because of a broken or malfunctioning fan. If you see that the air circulation system has been obstructed, call Prospector Plumbing and Heating today for a competitive diagnosis from one of our top technicians who will be able to fix any problem quickly!
What Can Cause a Furnace to Stop Working?
The most common causes of a non-functional furnace are restricted airflow and overheating. If your home's heating system is not performing as it should, we at Prospector Plumbing & Heating can diagnose the problem for you and give an accurate price quote on what needs replaced!
What is the Average Cost of a Furnace Installation?
The cost of installing a new furnace can vary a lot depending on which unit you choose. A smaller, less expensive unit may work in some homes, while others require a larger, more expensive unit. You don't have to worry about it though, because Prospector Plumbing has a team that is licensed in your area who will come out today with a competitive quote for you!
Get in Touch With Prospector Plumbing And Heating Today
With our years of experience servicing Fairbanks, AK,  you can trust us to perform your broken or burst pipe repairs. Our thorough inspections will get your plumbing in top shape and increase the lifespan of the entire system.
IF YOU HAVEN'T MADE AN APPOINTMENT ALREADY, THEN IT IS TIME TO SCHEDULE YOUR REPAIR.
CALL PROSPECTOR PLUMBING AND HEATING TODAY TO MAKE AN APPOINTMENT.
What You Get With Our Furnace Installation Proposal
100% Satisfaction Guaranteed
NO service calls. No dispatch fees.