BEST A/C System Tune-Up in Fairbanks, Alaska
Comprehensive A/C System Tune Up Diagnostic
SEE HOW FAST WE CAN GET TO YOU IN FAIRBANKS, ALASKA
Prospector Plumbing & Heating | Fairbanks, Alaska's Trusted Air Conditioning Professionals
Why Should I Get an A/C Tune-Up?
Keep your air conditioner functioning at its peak this summer with an annual tune-up. A/C maintenance can help you avoid a costly repair down the road. An air conditioner maintenance tune-up has several benefits:
Increased A/C system performance
Better air conditioning efficiency
Fewer home visits for A/C repair
Cleaner air quality
Increased lifespan of your A/C system
Better overall home comfort
When the winter thaw comes, it's always best to call Prospector Plumbing and Heating for an annual A/C maintenance tune-up. When you have a professional technician perform this service, you can expect the following:
A close inspection of all A/C system components
Wear & tear check on all belts & other moving parts within your air conditioning unit
Minor adjustment & repair fixes as they're identified
Cleaning of the condenser coils
Calibration of your thermostat
Inspection of your A/C's refrigerant levels & check for any leaks
Inspection of the blower belt & motor to ensure proper operation
What you get with Prospector Plumbing's Comprehensive A/C System Tune Up Diagnostic
You'll find that our service is second to none. We pride ourselves on making our air conditioning service that clean, professional and friendly.
We respect your home just like it's our own.
Prospector Plumbing and Heating offers a full line of installation, maintenance & repair services for your Air Conditioning system. Our goal is to make sure we provide a long-lasting solution to your issue. You know you are on the right track with a Prospector Plumber.
Prospector Plumbing is proudly offering Air Conditioning Tune-Up in the Fairbanks, Alaska area.
What a Prospector Plumber Will do For You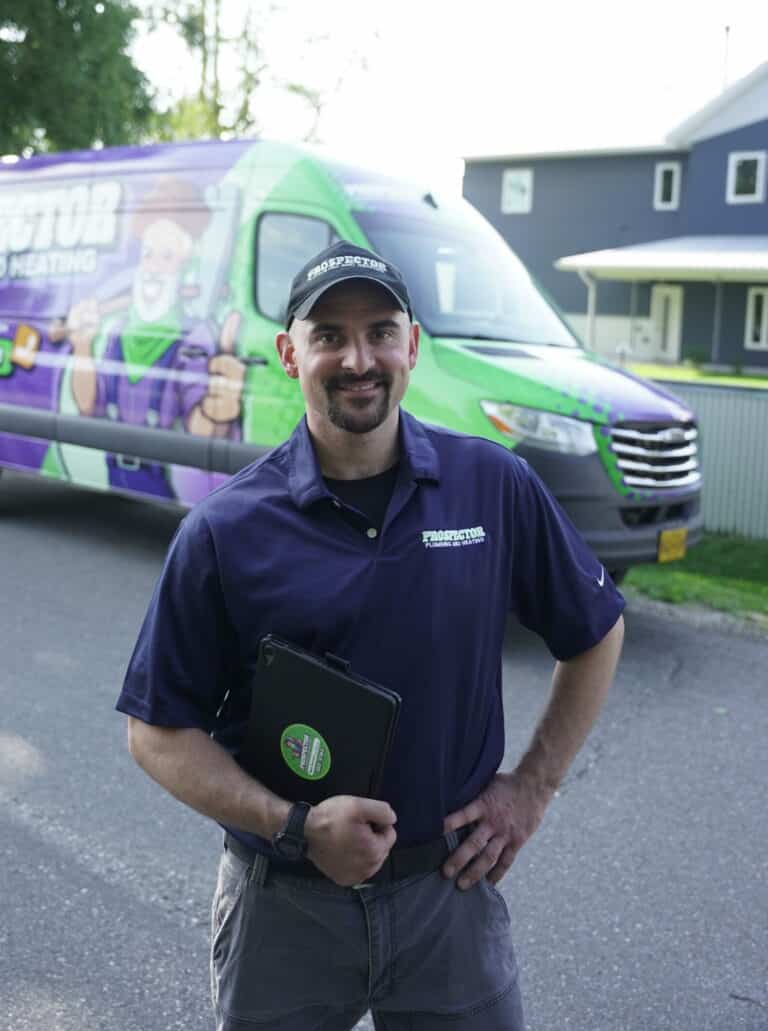 Call for your Comprehensive A/C System Tune Up Diagnostic Today!
Prospector Plumbing and Heating is the best choice for a/c tune-up in Fairbanks, AK. Just look at our reviews!
We Serve Fairbanks and North Pole with a Smile.
We pride ourselves on giving you the best air conditioning services in Alaska. You'll never wonder what the price is, second guess our craftmanship, or have to chase us down. We treat your home as if it was our own. We'll keep things clean, get our work done well, and leave you with an air conditioning system that works like a charm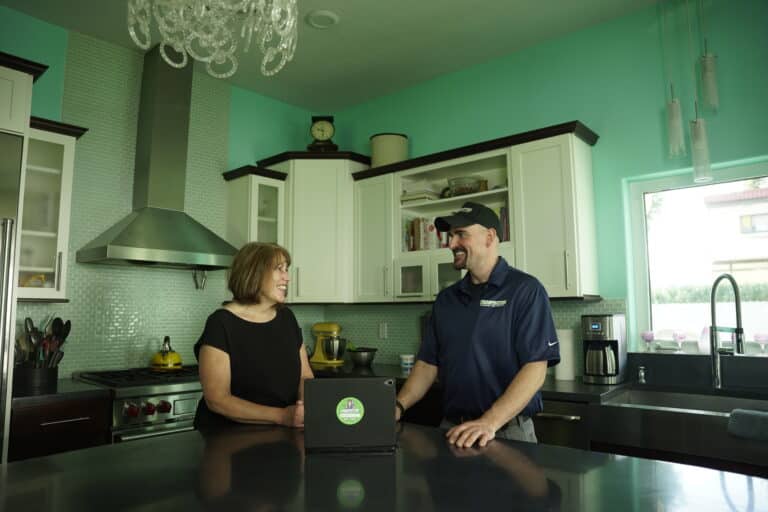 Professional Plumbing Technicians
The professional technicians at Prospector Plumbing and Heating dedicate themselves to making sure your air conditioning system is safe, secure, and will work as intended. Our crew is equipped to service or repair any type of heating or plumbing system. They can perform quality service in nearly any home in the Fairbanks and North Pole areas.
What is Air Conditioning Maintenance?
Your A/C unit is like a car engine. It needs regular maintenance and tune-ups in order to continue performing at maximum efficiency. The neglecting of this task will result in inefficient performance as well as higher costs due to increased maintenance or repairs down the road.
How Often Should You Have Your Air Conditioner Inspected?
You should schedule an A/C maintenance tune-up at least once a year, typically in the spring before you use it for summer. Your system needs regular maintenance and inspection for necessary repairs to operate at peak efficiency all summer long.
How Much Does an A/C Maintenance Tune-Up Cost?
The price of an air conditioning maintenance tune-up depends a lot upon when you schedule. During the busiest part of the spring, there is high demand for A/C maintenance, so think about trying to schedule sooner. Prospector Plumbing and Heating has a team that is licensed in your area who will come out today with a competitive quote for you!
Get in Touch With Prospector Plumbing And Heating Today
With our years of experience servicing Fairbanks, AK,  you can trust us to perform your a/c tune-up diagnostic. Our thorough inspections will get your plumbing in top shape and increase the lifespan of the entire system.
IF YOU HAVEN'T MADE AN APPOINTMENT ALREADY, THEN IT IS TIME TO SCHEDULE YOUR TUNE-UP.
CALL PROSPECTOR PLUMBING AND HEATING TODAY TO MAKE AN APPOINTMENT.
What You Get With Our Comprehensive A/C System Tune Up Diagnostic
100% Satisfaction Guaranteed
NO service calls. No dispatch fees.