BEST Kitchen / Bath Plumbing Installation in Fairbanks, Alaska
Kitchen & Bathroom Plumbing Proposal
SEE HOW FAST WE CAN GET TO YOU IN FAIRBANKS, ALASKA
Get the Reliable, High-Quality Kitchen & Bathroom Plumbing Installation & Replacement Experts You Deserve
Prospector Plumbing is Fairbanks, Alaska's Home for Expert Kitchen & Bathroom Plumbing Installations & Replacements
Our plumbers are here to save the day with our kitchen & bathroom plumbing installation expertise. Our trained and certified professionals will assess your needs before any work is done so you'll never pay more than what's quoted for a kitchen or bath installation or replacement! Some of our most common installations include:
Garbage Disposal Installations & Replacements
Has a pool of water started to form under your garbage disposal? You're probably looking at a broken seal, and it's time for the plumbing experts at Prospector Plumbing. Call today for an estimate on new garbage disposals!
Toilet Installation & Replacement
Have you been dealing with persistent clogging and toilet repairs? It may be time to replace the old one. We offer a fast and efficient installation service, so call us today!
Kitchen & Bathroom Sink Installation
If you have stains or a cracked basin in your kitchen sink, it's time for a replacement. Prospector Plumbing can install new sinks and give quotes on both the materials used as well as installation costs so that you know exactly what to expect when working with us.
Shower & Tub Installations
Are you looking to upgrade your bathtub? Prospector Plumbing and Heating has got the showers and tubs you need. We offer a wide selection of shower stalls, so give us a call today for an installation proposal!
What you get with Prospector Plumbing's Kitchen & Bathroom Plumbing Proposal.
You'll find that our service is second to none. We pride ourselves on making our plumbing service that clean, professional and friendly.
We respect your home just like it's our own.
Prospector Plumbing and Heating offers a full line of installation, maintenance & repair services that your home kitchen & bathroom plumbing system may require. Our goal is to make sure we provide a long-lasting solution to your issue. You know you are on the right track with a Prospector Plumber.
Prospector Plumbing is proudly offering kitchen & bath plumbing installation services in the Fairbanks, Alaska area.
What a Prospector Plumber Will do For You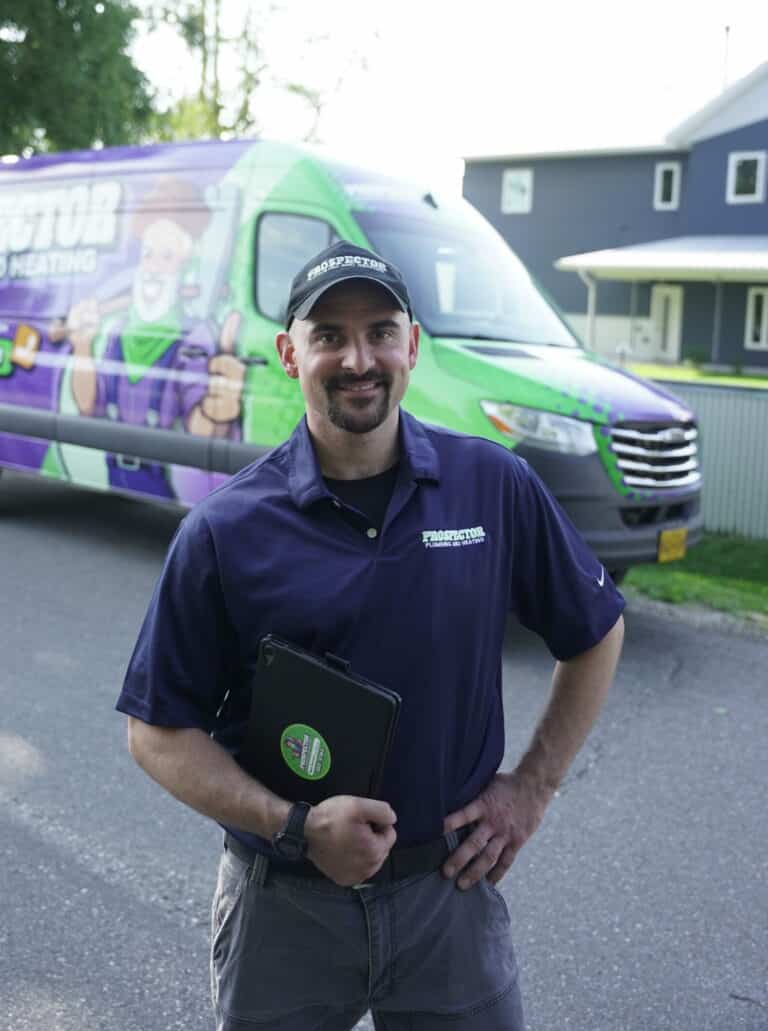 Call for your Kitchen & Bathroom Plumbing Proposal Today!
Prospector Plumbing and Heating is the best choice for kitchen & bath plumbing installation in Fairbanks, AK. Just look at our reviews!
We Serve Fairbanks and North Pole with a Smile.
We pride ourselves in giving you the best plumbing services in Alaska. You'll never wonder what the price is, second guess our craftmanship, or have to chase us down. We treat your home as if it was our own. We'll keep things clean, get our work done well, and leave you with a plumbing and heating system that works like a charm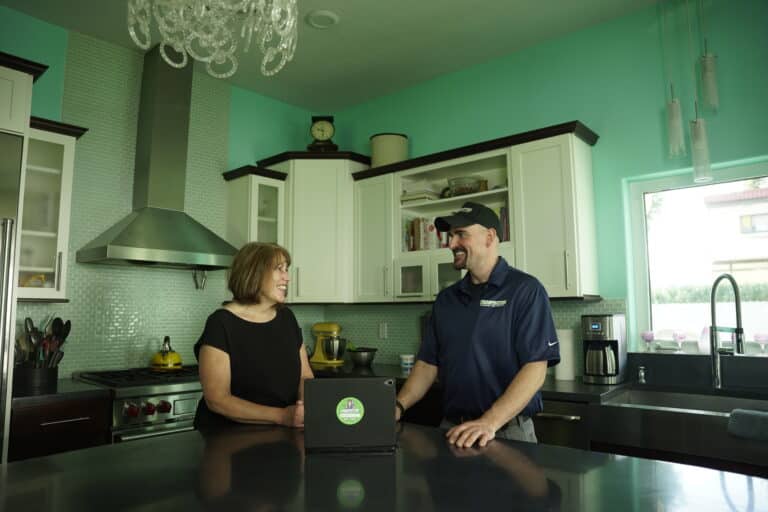 Professional Plumbing Technicians
The professional technicians at Prospector Plumbing and Heating dedicate themselves to making sure your plumbing system is safe, secure, and will work as intended. Our crew is equipped to service or repair any type of heating or plumbing system. They can perform a quality repairs in nearly any home in the Fairbanks and North Pole areas.
Can a Plumber Make Installations in My Bathroom?
Yes, our experienced plumbers can help you with new installations or replacements in your bathroom. Whatever part of the toilet, sink, or shower breaks down – whether it's installation/replacement needs for a total project including everything from pipes to cabinets and flooring renovation.
How Long Do Faucets Last?
Your home faucets should last you many years, but if they start to make strange noises or drip water it may be time for them to be replaced. Our plumbers at Prospector Plumbing are professionally trained in replacing and installing new faucets.
How Much Does an Installation in a Kitchen Or Bathroom Cost?
If you're looking to install new appliances in your kitchen or bathroom, the price can vary depending on what kinds of appliances need replacing and how many hours are needed. Prospector Plumbing and Heating provide comprehensive and competitive prices for the installation of appliances in your kitchen or bathroom.
Get in Touch With Prospector Plumbing And Heating Today
With our years of experience servicing Fairbanks, AK,  you can trust us to perform your kitchen & bath plumbing installation. Our thorough inspections will get your plumbing in top shape and increase the lifespan of the entire system.
IF YOU HAVEN'T MADE AN APPOINTMENT ALREADY, THEN IT IS TIME TO SCHEDULE YOUR REPAIR.
CALL PROSPECTOR PLUMBING AND HEATING TODAY TO MAKE AN APPOINTMENT.
What You Get With Our Kitchen & Bathroom Plumbing Proposal
100% Satisfaction Guaranteed
NO service calls. No dispatch fees.