BEST Furnace Maintenance in Fairbanks, Alaska
Comprehensive Heating System Tune-Up
SEE HOW FAST WE CAN GET TO YOU IN FAIRBANKS, ALASKA
Prospector Plumbing & Heating | Fairbanks, Alaska's Trusted Furnace Professionals
Why Should You Get a Furnace Maintenance Tune-Up?
As the temperature drops, you want to make sure your furnace is working at 100% efficiency. You can do this by scheduling an annual tune-up from HVAC experts like Prospector Plumbing and Heating who provide professional service for all sorts of heating needs! A maintenance check not only ensures that everything will be running smoothly come wintertime but also has several other benefits:
Saves heating costs by ensuring top efficiency
Ensures peak efficiency of your furnace
Decreases risk of furnace failure
Extends the lifespan through regular furnace maintenance
Maintains the manufacturer's warranty of your furnace unit
Keeps your family safe & comfortable during the winter
When the end-of-summer cool down comes, make sure to call Prospector Plumbing for an annual furnace maintenance tune-up. When you have a top technician perform this service on your unit they will provide:
A close inspection of your home's air filter
Checking that your thermostat is in working order
Checking & ensuring that your air ventilation ducts are clear & open
Cleaning of all furnace components including the blower, fan blades & drain line
Lubrication of motor parts within the furnace to avoid costly repair
Inspection of any furnace leaks, cracks, or wear & tear in and around the unit
Ensuring that all electrical components are safe, functional & free of rust or corrosion
What you get when you join the Prospector Gold Club:
Prospector Plumbing and Heating offers a full line of installation, maintenance & repair services for your home furnace. Our goal is to make sure we provide a long-lasting solution to your issue. You know you are on the right track with a Prospector Plumber.
Prospector Plumbing is proudly offering Furnace Maintenance Services in the Fairbanks, Alaska area.
What a Prospector Plumber Will do For You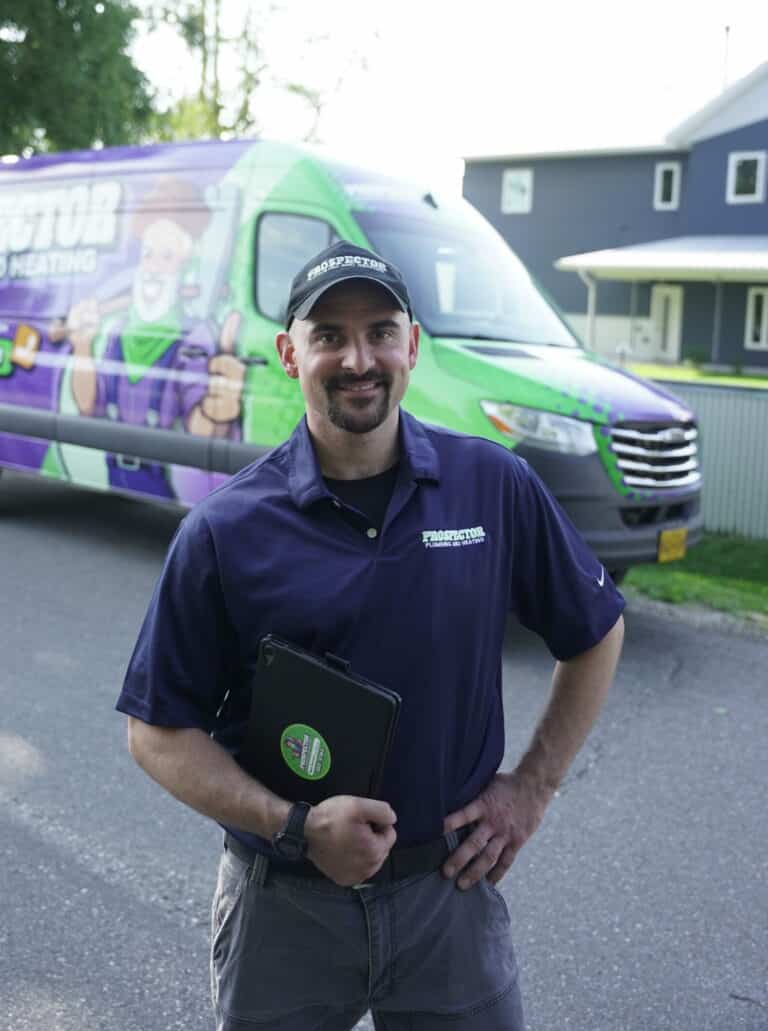 Call for your Comprehensive Heating System Tune-Up Today!
Prospector Plumbing and Heating is the best choice for furnace maintenance tune-up in Fairbanks, AK. Just look at our reviews!
We Serve Fairbanks and North Pole with a Smile.
We pride ourselves in giving you the best plumbing services in Alaska. You'll never wonder what the price is, second guess our craftmanship, or have to chase us down. We treat your home as if it was our own. We'll keep things clean, get our work done well, and leave you with a plumbing and heating system that works like a charm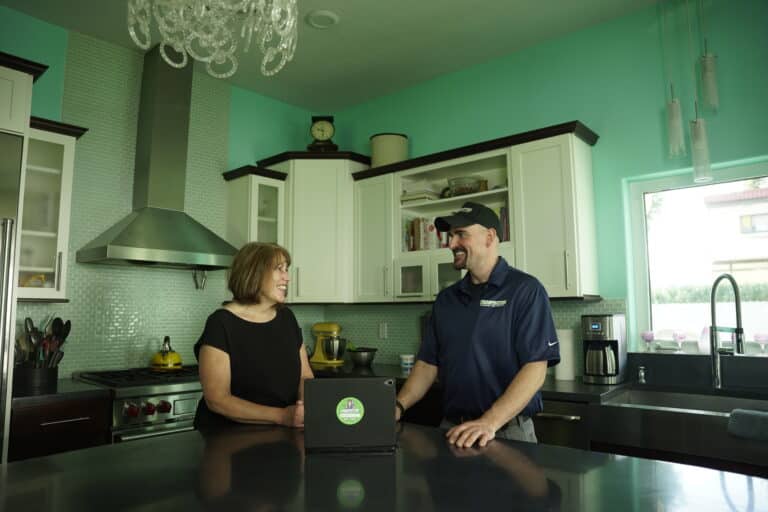 Professional Plumbing Technicians
The professional technicians at Prospector Plumbing and Heating dedicate themselves to making sure your plumbing system is safe, secure, and will work as intended. Our crew is equipped to service or repair any type of heating or plumbing system. They can perform a quality repairs in nearly any home in the Fairbanks and North Pole areas.
What is Furnace Maintenance?
Your home's furnace is an essential heating unit for keeping you warm in cold weather. We recommend routine maintenance so that it can stay running at peak performance, avoid unnecessary breakdowns and repairs, and provide years worth of service life! Prospector Plumbing & Heating has skilled technicians who are trained on maintaining your furnace properly.
Why Has Your Furnace Serviced?
A lot of people neglect their furnace and only think about it when they notice a problem, but an annual tune-up can keep your home's heating system in top condition for years to come. When the machine is neglected over time, its efficiency decreases as well which causes it to burn out faster than if you maintained it regularly with routine maintenance tasks such as oil changes or filter replacements on schedule.
How Often Do You Need To Have Your Furnace Serviced?
When you have a home furnace, it is recommended to have your unit maintained once per year for peak performance and keep the furnace healthy. Our team at Prospector Plumbing and Heating will service any residential model of heating system so that we can provide top-quality workmanship as well as timely solutions.
Get in Touch With Prospector Plumbing And Heating Today
With our years of experience servicing Fairbanks, AK,  you can trust us to perform your furnace maintenance tune-up. Our thorough inspections will get your plumbing in top shape and increase the lifespan of the entire system.
IF YOU HAVEN'T MADE AN APPOINTMENT ALREADY, THEN IT IS TIME TO SCHEDULE YOUR TUNE-UP.
CALL PROSPECTOR PLUMBING AND HEATING TODAY TO MAKE AN APPOINTMENT.
What you get when you join the Prospector Gold Club:
100% Satisfaction Guaranteed
NO service calls. No dispatch fees.