BEST Plumbing Inspection Price in Fairbanks, Alaska
PLUMBING INSPECTION DIAGNOSTIC
SEE HOW FAST WE CAN GET TO YOU IN FAIRBANKS, ALASKA
The Plumbing INSPECTION Experts in FAirbanks, Alaska
Our Promise to You: We Offer the Best Plumber Inspections in Fairbanks at an Honest Price
No one expects or wants a plumbing issue. There are other, more important aspects to life than thinking about your houses plumbing system. At Prospector Plumbing we fully understand this. Our crew is trained, certified, and creative when it comes to inspecting your entire system. 
We'll look at all the major points of your plumbing system from top to bottom. This allows us to map the system and look at any potential issues that are starting. That way you can avoid any home ruining issues like no heat in the middle of winter, or a pipe leaking in the background.
It's the best preventative maintenance your home will ever have!
Prospector Plumbing is Fairbanks' Best Plumber Inspection Provider
Prospector Plumbing is proudly offering Plumbing Inspections in the Fairbanks, Alaska area.
Prospector Plumbing Offers Top-Quality Plumbing Services Around Fairbanks, Alaska.
Call for your Plumbing Inspection Today!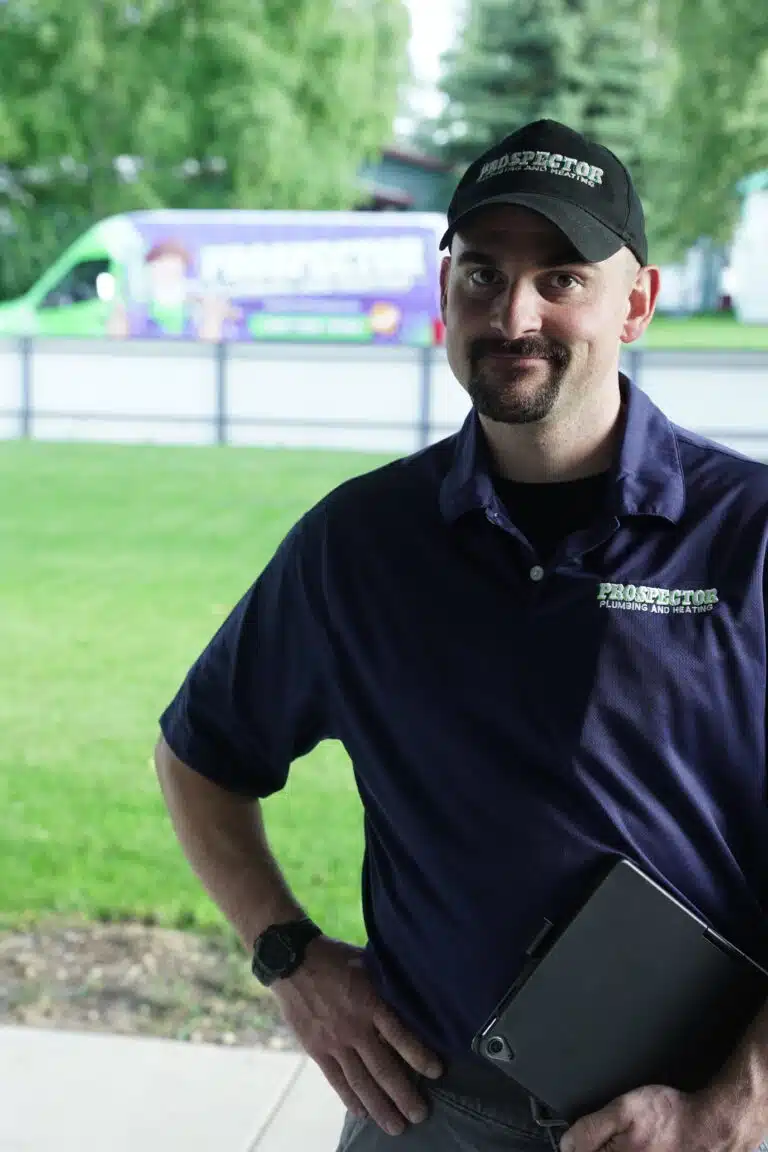 Call for your Plumbing Inspection Service Today!
It doesn't matter what time of year it is, a plumbing inspection can save you a major headache down the road. Nothing is worse than a plumbing issue that could have been avoided and is now an emergency.
Make your appointment today!
Check out our reviews to see why the Fairbanks community loves using the plumbers at Prospector Plumbing.
Prospector Plumbing are Fairbanks and North Pole, Alaska's Leading Experts In Plumbing Inspections
Our local Fairbanks, Alaska plumbers are here to save the day with our installation, replacement, and maintenance plumbing expertise. Our plumbers are trained & certified in a wide range of plumbing services, from water heaters to all types of leaks. Some of our most notable plumbing services include:
Schedule Your Plumber for an Inspection in Fairbanks, AK
Don't wait for a small plumbing issues to become an emergency. Save your home costly repairs and major expenses by scheduling your plumbing inspection now. Our trained and friendly plumbers will give you a detailed report of any potential issues we find. 
We are looking for anything that may compromise your system in the near and long term future. Potential pipe failures, broken valves, hidden leaks, and device malfunctions that may put your home at risk or would impact your daily life.
How Long Does a Plumbing Inspection Take?
Most of our inspections take about 60 minutes. We like to be thorough and make sure that we're looking over the most important component of your system for possible problems. 
How Often Should I get an Inspection
We recommend an inspection every one to two years. This way you can get any repairs done on your own schedule instead of them becoming an emergency. If you notice high water bills, slow drains, or odd smells you may want to schedule an inspection sooner rather than later.
We're the Plumbers You Can Count On for Fairbanks' Most Thorough Inspections
Up front pricing, highly-trained plumbers, a desire to serve. You can't get any better in Fairbanks, AK than a Prospector Plumber. We're happy to help.
What your $96 Plumbing Inspection Proposal Get's You.
If we do the work, we will waive the proposal charge!
NO Service Call Fees! NO Dispatch Fees!