BEST A/C Repair Service in Fairbanks, Alaska
SEE HOW FAST WE CAN GET TO YOU IN FAIRBANKS, ALASKA
Get the Reliable, High-Quality A/C Repair Experts You Deserve Today!
What are the Symptoms of a Bad or Failing A/C System in Need of Repair?
The best thing to do when your air conditioning system is acting up, even if it's still blowing cool air? Get the professionals at Prospector Plumbing and Heating on board! Below are some warning signs that your system may need repair:
Blowing Warm Air? No Cold Air?
A/C unit blowing warm air, or no air at all? Your home's A/C system may be facing an issue. Low levels of Freon, compression issues, and even refrigerant leaks are common problems that can be fixed with timely maintenance from qualified technicians from Prospector Plumbing and Heating.
A/C Making Loud & Unusual Sounds?
If you hear hissing, buzzing, or other unusual noises while your A/C unit is in operation then give Prospector Plumbing and Heating a call before it's too late.
A/C Systems are Prone to Excess Moisture & Puddles of Water
If you're experiencing moisture or pools of water near your home's central air conditioner, then it could be from a leak in the system. A Freon problem can cause serious damage and should never go ignored so call Prospector Plumbing & Heating right away.
Increased Energy Bills due to Your A/C Constantly Running?
If you're noticing that your air conditioner is running more than usual or not shutting off after a period of time, this could be an indication that it needs to be repaired. The first sign may show up on energy bills where there will likely also be higher costs if repairs aren't made soon enough- so don't wait!
What you get with Prospector Plumbing's A/C Repair Diagnostic Service.
You'll find that our service is second to none. We pride ourselves on making our repair service that clean, professional, and friendly.
We respect your home just like it's our own.
Prospector Plumbing and Heating offer a full line of installation, maintenance & repair that your home A/C system may require Our goal is to make sure we provide a long-lasting solution to your issue. You know you are on the right track with a Prospector Plumber.
Prospector Plumbing is proudly offering A/C Repair Services in the Fairbanks, Alaska area.
What a Prospector Plumber Will do For You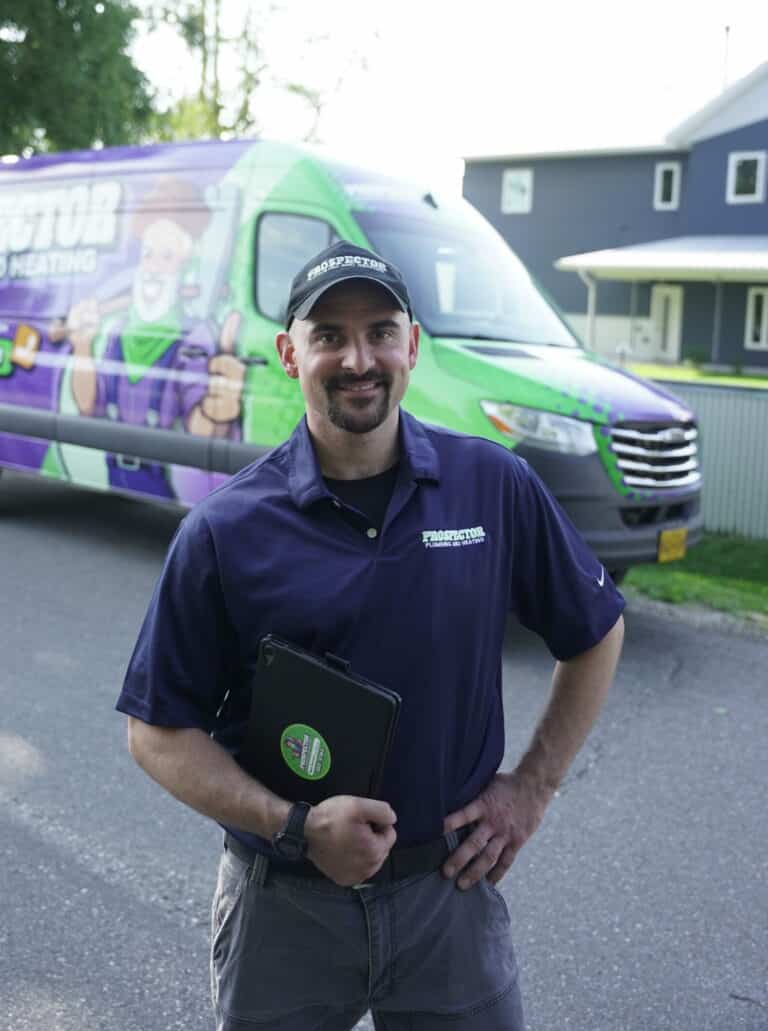 Call for your A/C Repair Diagnostic Today!
Prospector Plumbing and Heating is the best choice for a/c repairs in Fairbanks, AK. Just look at our reviews!
We Serve Fairbanks and North Pole with a Smile.
We pride ourselves on giving you the best a/c repair services in Alaska. You'll never wonder what the price is, second guess our craftmanship, or have to chase us down. We treat your home as if it was our own. We'll keep things clean, get our work done well, and leave you with a air conditioning system that works like a charm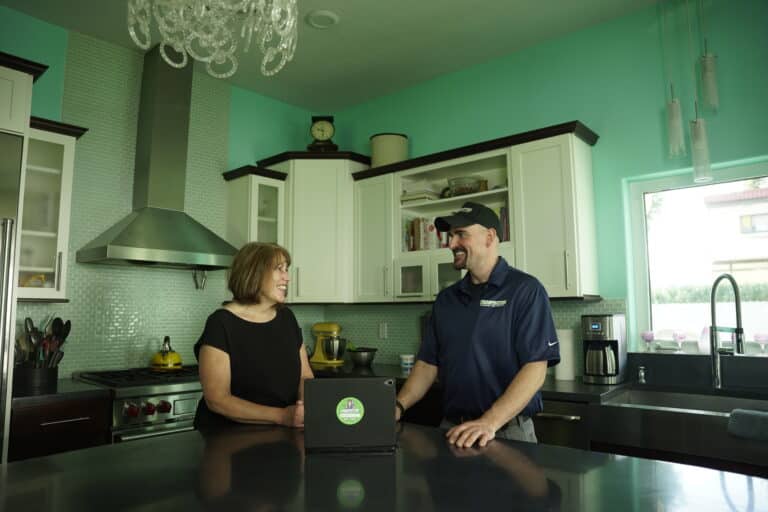 Professional Plumbing Technicians
The professional technicians at Prospector Plumbing and Heating dedicate themselves to making sure your air conditioning system is safe, secure, and will work as intended. Our crew is equipped to service or repair any type of heating or plumbing system. They can perform quality repairs in nearly any home in the Fairbanks and North Pole areas.
Why is My Air Conditioner Not Blowing Cold Air?
There could be many reasons why your A/C unit is still running but not blowing cool air. Some of the most common ones are electrical issues, compressor problems or low refrigeration coolant and our team at Prospector Plumbing can diagnose it for you.
Why Would My Air Conditioner Stop Working?
Breakdown of your home A/C unit could stem from many different things, including an electrical issue or the compressor being misaligned. Luckily for you we are trained in diagnosing these problems and can offer a competitive price to fix them!
How Much Does it Cost to Fix My Air Conditioner?
The cost of fixing your air conditioning unit depends a lot on what the problem is. Sometimes the fix could be fast and easy, while other times it could take more time and require new parts. You don't have to worry about it though, because Prospector Plumbing & Heating has a team that is licensed in your area who will come out today with a competitive quote for you!
Get in Touch With Prospector Plumbing And Heating Today
With our years of experience servicing Fairbanks, AK,  you can trust us to perform your a/c repairs. Our thorough inspections will get your a/c in top shape and increase the lifespan of the entire system.
IF YOU HAVEN'T MADE AN APPOINTMENT ALREADY, THEN IT IS TIME TO SCHEDULE YOUR REPAIR.
CALL PROSPECTOR PLUMBING AND HEATING TODAY TO MAKE AN APPOINTMENT.
What You Get With Our A/C Repair Diagnostic
100% Satisfaction Guaranteed
NO service calls. No dispatch fees.