BEST Gas Line Installation in Fairbanks, Alaska
Gas Line Installation Proposal
SEE HOW FAST WE CAN GET TO YOU IN FAIRBANKS, ALASKA
Prospector Plumbing & Heating | Fairbanks, Alaska's Trusted Gas Line Professionals
What are Common Cost Factors of a Gas Line Installation or Replacement?
As gas lines are one of the most important parts of a home's plumbing, it is essential to know what factors can increase or decrease their cost. This will help you plan ahead and avoid expensive surprises when purchasing new appliances for your house as well.
Municipal Gas Line Permit is Often Required
You need to obtain a permit and ensure the ground is safe for digging before beginning your home's new gas line installation. Our team will help assist with this process so don't worry!
Type of Piping for Your Gas Line Installation
The three types of piping used in gas line installation are flexible (CCST), black iron, or copper. The price depends on where you live and each type has its pros & cons that will determine which one is best for your home. Let the pros at Prospector Plumbing recommend which piping is best for your home and budget.
Length of Gas Line Installation
The installation cost will be higher if your home is far from the main gas line, as additional materials and labor may need to be used. Give Prospector Plumbing a call today for an accurate price quote on what you'll pay before any work begins.
What you get with Prospector Plumbing's Gas Line Installation Proposal.
You'll find that our service is second to none. We pride ourselves on making our plumbing service that clean, professional and friendly.
We respect your home just like it's our own.
Prospector Plumbing and Heating offers a full line of installation, maintenance & repair services for your Gas Line system. Our goal is to make sure we provide a long-lasting solution to your issue. You know you are on the right track with a Prospector Plumber.
Prospector Plumbing is proudly offering gas line installation in the Fairbanks, Alaska area.
What a Prospector Plumber Will do For You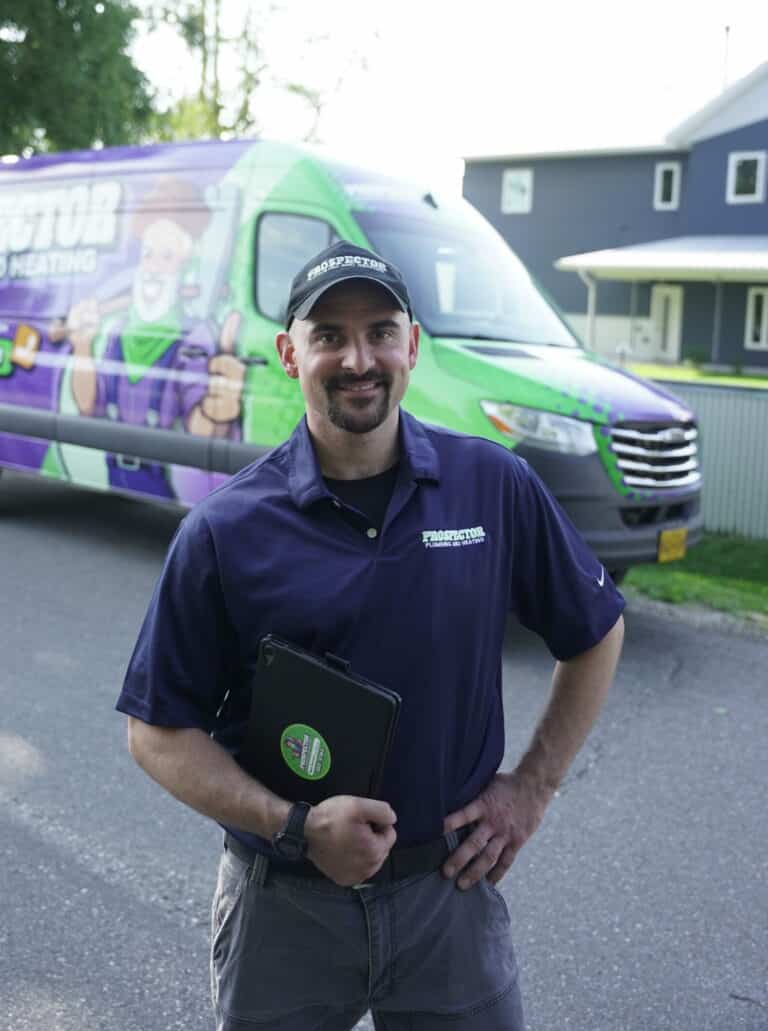 Call for your Gas Line Installation Proposal Today!
Prospector Plumbing and Heating is the best choice for a gas line installation proposal in Fairbanks, AK. Just look at our reviews!
We Serve Fairbanks and North Pole with a Smile.
We pride ourselves in giving you the best plumbing services in Alaska. You'll never wonder what the price is, second guess our craftmanship, or have to chase us down. We treat your home as if it was our own. We'll keep things clean, get our work done well, and leave you with a plumbing and heating system that works like a charm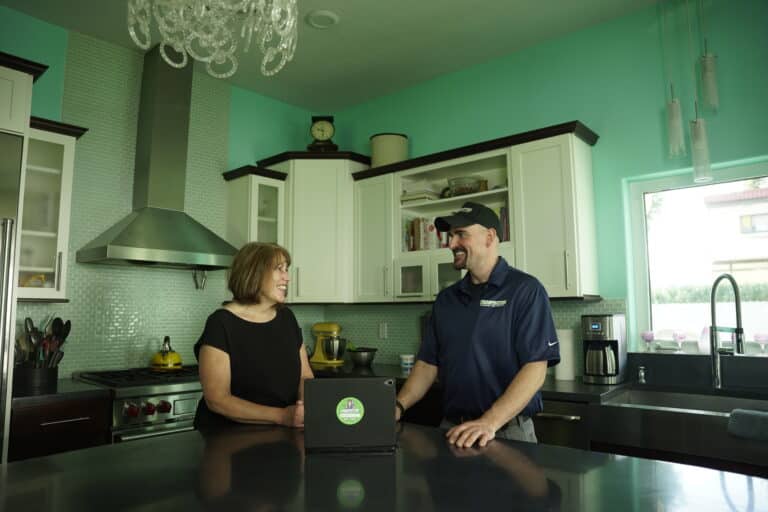 Professional Plumbing Technicians
The professional technicians at Prospector Plumbing and Heating dedicate themselves to making sure your plumbing system is safe, secure, and will work as intended. Our crew is equipped to service or repair any type of heating or plumbing system. They can perform a quality repairs in nearly any home in the Fairbanks and North Pole areas.
Can a Plumber Install a Gas Line?
A plumber can install a gas line as long as they are licensed, insured and experienced. The highly rated Prospector Plumbing and Heating is local to you and has years of experience doing this kind of work.
How Long Do Gas Lines Last?
In order to estimate the correct length of time a gas line will last, there are many factors that need to be taken into consideration. The kind of pipe being used for the installation is one such factor as well as soil conditions and pressure from constant use or climate can all affect how long it takes before each individual gas line needs repairs.
How Much Does it Cost to Install a Gas Line?
The cost of installing or replacing gas lines can vary a lot depending on how much of the line needs to be replaced and where the line is located in your house. You don't have to worry about it though, because Prospector Plumbing has a team that is licensed in your area who will come out today with a competitive quote for you!
Get in Touch With Prospector Plumbing And Heating Today
With our years of experience servicing Fairbanks, AK,  you can trust us to perform your gas line installation. Our thorough inspections will get your plumbing in top shape and increase the lifespan of the entire system.
IF YOU HAVEN'T MADE AN APPOINTMENT ALREADY, THEN IT IS TIME TO SCHEDULE YOUR REPAIR.
CALL PROSPECTOR PLUMBING AND HEATING TODAY TO MAKE AN APPOINTMENT.
What You Get With Our Gas Line Installation Proposal
100% Satisfaction Guaranteed
NO service calls. No dispatch fees.