BEST Plumbing Repair Price in Fairbanks, Alaska
PLUMBING REPAIR DIAGNOSTIC
SEE HOW FAST WE CAN GET TO YOU IN FAIRBANKS, ALASKA
The Plumbing Repair Experts in FAirbanks, Alaska
Our Promise to You: We Offer the Best Plumber Repair Service in Fairbanks at an Honest Price
When you need Plumbing Repairs, we have the plumber you need. Here at Prospector Plumbing we have the skills, training, knowledge, and tools to fix nearly any plumbing problem on the spot, with parts already stocked in our vans. 
When your Prospector Plumbing tech comes into your home we'll treat  your home better than we'll treat our own houses. We'll make sure you understand all your options before starting any repairs so you know exactly what you're getting with our service. We also work with nearly every brand of equipment out there so you know that you're going to get a professional plumber to do the work. 
Prospector Plumbing is Fairbanks' Best Plumber Repair Provider
Prospector Plumbing is proudly offering Plumbing Services in the Fairbanks, Alaska area.
Prospector Plumbing Offers Top-Quality Plumbing Services Around Fairbanks, Alaska.
Call for your Plumbing Repair Service Today!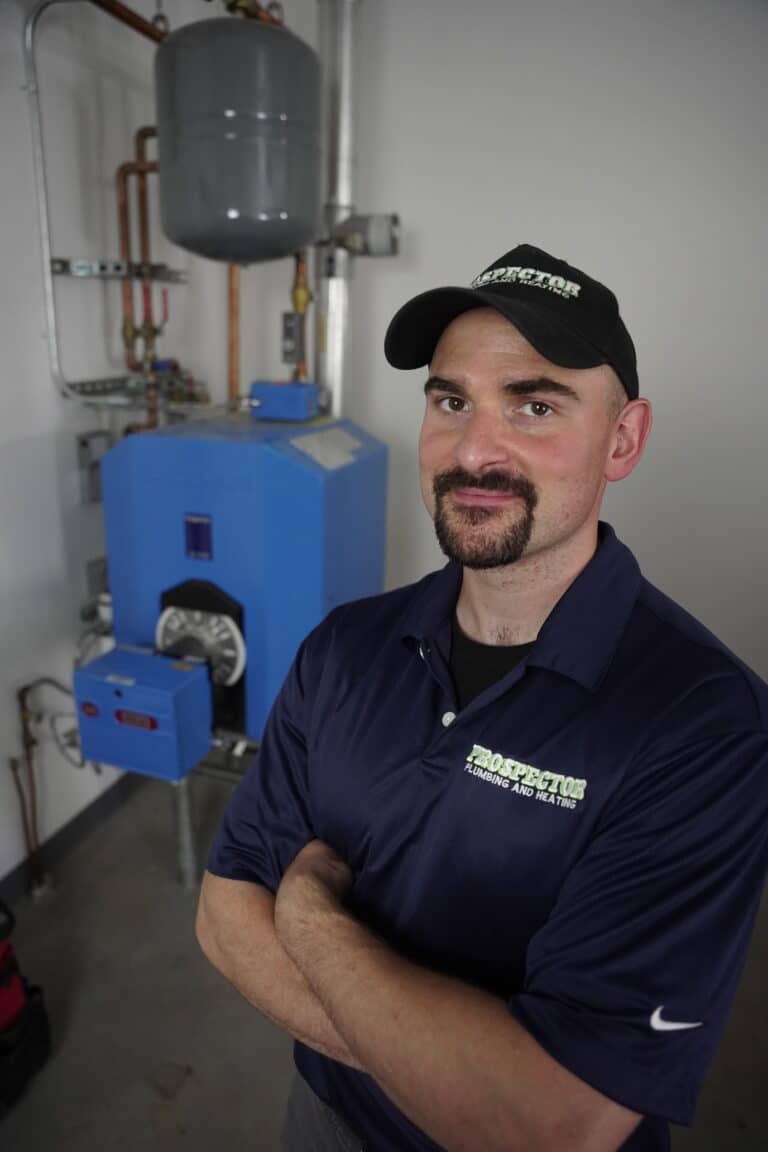 Call for your Plumbing Repair Service Today!
It doesn't matter what time of year it is, we'll be able to handle all of your installation, maintenance and repairs that your home plumbing may require. The experts at Prospector Plumbing and Heating are here to serve with a smile. 
Check out our reviews to see why the Fairbanks community loves using the plumbers at Prospector Plumbing.
Prospector Plumbing are Fairbanks and North Pole, Alaska's Leading Experts In Plumbing Repairs
Our local Fairbanks, Alaska plumbers are here to save the day with our installation, replacement, and maintenance plumbing expertise. Our plumbers are trained & certified in a wide range of plumbing services, from water heaters to all types of leaks. Some of our most notable plumbing services include:
Schedule Your Plumber for a Repair or Installation in Fairbanks, AK
If you've got issues, you can't wait. Prospector Plumbing is the only shop in Fairbanks to call when your home needs plumbing service. Schedule a home plumbing service diagnostic with one of our awesome plumbers today so you can rest easy that your plumbing system will soon be running smoothly all year. 
What does a plumber actually do?
There are many kinds of plumbers out there. Here at Prospector Plumbing and Heating we focus on the residential customers. We love helping homeowners fix and maintain their heating systems. No one wants a plumbing problem so we created a company that does it right the first time. 
How Long Does a Water Heater Last?
On average the lifespan of a water heater is about 10-15 if it's an electric model. A gas model doesn't last quite as long at 8-12 years. If you're using an older water heater keep an eye out for gurgling, rusty water, cold water, and moisture around your water heater.
Why Use a Plumber for Is a Furnace?
The installation, maintenance, and repairs of a gas furnace should be completed by a plumbing specialist such as ours at Prospector Plumbing and Heating in Fairbanks and  North Pole to ensure your systems are working properly and that you only get the highest quality services from a name you can trust. 
We're the Plumbers You Can Count On for Fairbanks' Best Plumbing Repairs.
Up front pricing, highly-trained plumbers, a desire to serve. You can't get any better in Fairbanks, AK than a Prospector Plumber. We're happy to help.
What your $96 Plumbing Repair Diagnostic Get's You.
If we do the work, we will waive the diagnostic charge!
NO Service Call Fees! NO Dispatch Fees!