BEST Camera Inspection Service in Fairbanks, Alaska
Sewer Mainline Camera Inspection
SEE HOW FAST WE CAN GET TO YOU IN FAIRBANKS, ALASKA
Get the Reliable, High-Quality Plumbing Camera Inspection Experts You Deserve!
Why Do Fairbanks, Alaska Residents Request Plumbers for Camera Inspections?
No one wants to find themselves in a situation with no water pressure, clogged drain, or worse – sewage backing up into the toilet. Prospector Plumbing can help you find out what is wrong with your clogged drain, low water pressure in your shower, or sewer coming back up from the toilet.
Know Exactly What is Clogging Your Plumbing
Before you dig up your sewer line, call Prospector Plumbing & Heating to schedule a plumbing camera inspection. This will determine the cause of the blockage and whether it's something that can be repaired without digging or requires full replacement of pipes underneath ground level.
Lost Item Retrieval
Prospector Plumbing is there to help you when something goes down your drain. If it's a valuable or sentimental item, our plumbers can save time and money by using camera inspection technology while they search for what has gone missing within your plumbing system.
Planning a Bath or Kitchen Remodel? Ensure Your Plumbing Can Handle the Upgrade with a Camera Inspection
If you are remodeling your home, it is important that you know whether or not the plumbing system can handle additional water & waste flow. This means having an inspection done with a camera to see what state everything's in before any work begins.
Before You Move into Your Home, Have the Plumbing Inspected
If you are looking to buy a home with the hope of living in it for years, make sure that your potential new house doesn't have plumbing problems. To do so, call Prospector Plumbing & Heating today and ask about our specialized camera inspections.
What you get with Prospector Plumbing's Sewer / Main Line Camera Inspection.
You'll find that our service is second to none. We pride ourselves on making our plumbing service that clean, professional and friendly.
We respect your home just like it's our own.
Prospector Plumbing and Heating offers a full line of installation, maintenance & repair services that your home plumbing system may require. Our goal is to make sure we provide a long-lasting solution to your issue. You know you are on the right track with a Prospector Plumber.
Prospector Plumbing is proudly offering Camera Inspection Services in the Fairbanks, Alaska area.
What a Prospector Plumber Will do For You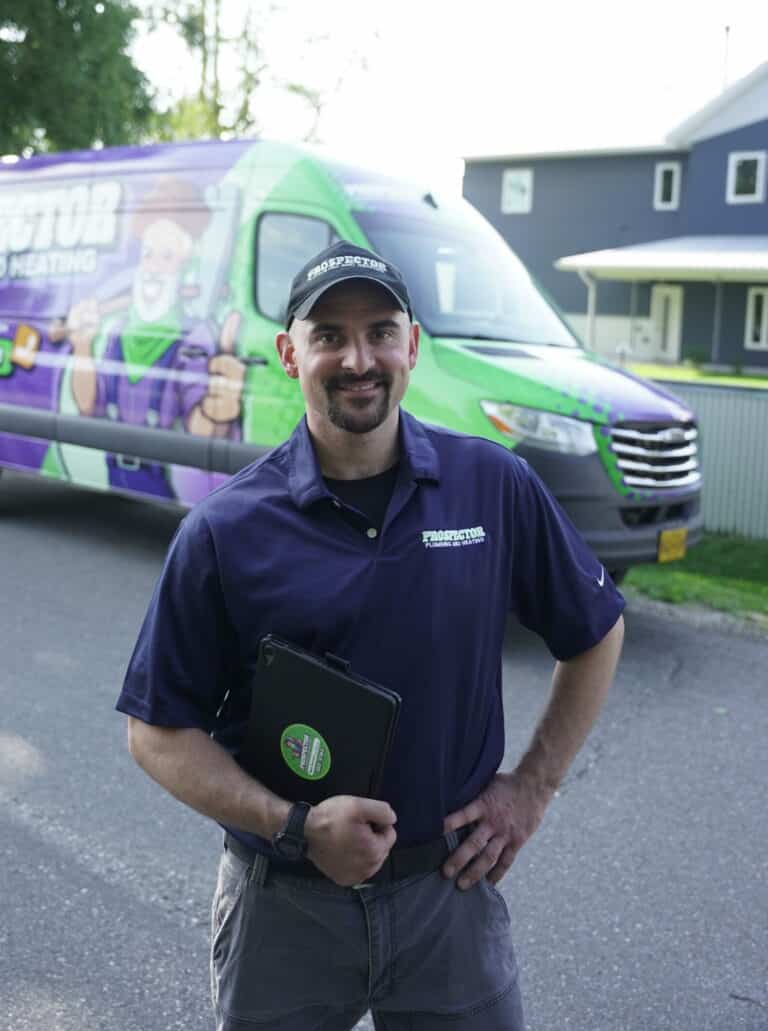 Call for your Camera Inspection Service Today!
Prospector Plumbing and Heating is the best choice for camera inspection services in Fairbanks, AK. Just look at our reviews!
We Serve Fairbanks and North Pole with a Smile.
We pride ourselves in giving you the best plumbing services in Alaska. You'll never wonder what the price is, second guess our craftmanship, or have to chase us down. We treat your home as if it was our own. We'll keep things clean, get our work done well, and leave you with a plumbing and heating system that works like a charm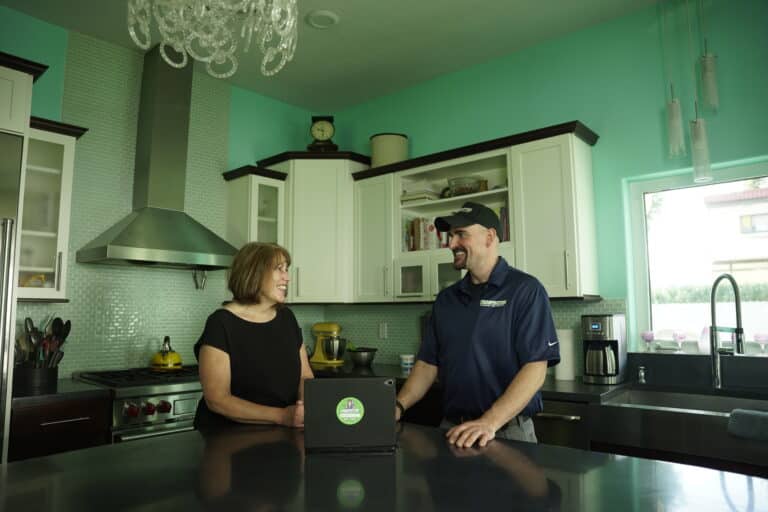 Professional Plumbing Technicians
The professional technicians at Prospector Plumbing and Heating dedicate themselves to making sure your plumbing system is safe, secure, and will work as intended. Our crew is equipped to service or repair any type of heating or plumbing system. They can perform a quality repairs in nearly any home in the Fairbanks and North Pole areas.
What Is A Sewer Line Camera Inspection?
Sewer line camera inspections are when a plumber uses a specially-made camera designed to go through your plumbing systems to get an overhead view of what is happening on the interior of your sewer lines.
Yes, plumbers use special cameras to find out where a problem is or just make sure that there are no issues with your home's plumbing system. Give our Prospector Plumbing team a call and have them come out to your house to give your plumbing a live-view camera inspection today!
How Much Does a Plumbing Camera Inspection Cost?
The cost of getting your home's plumbing inspected is usually only dependent on how much you want to have it done. Our plumbers are trained in camera inspection and know where the problem areas are located so they can give a competitive quote for their services.
Get in Touch With Prospector Plumbing And Heating Today
With our years of experience servicing Fairbanks, AK,  you can trust us to perform your camera inspection service. Our thorough inspections will get your plumbing in top shape and increase the lifespan of the entire system.
IF YOU HAVEN'T MADE AN APPOINTMENT ALREADY, THEN IT IS TIME TO SCHEDULE YOUR REPAIR.
CALL PROSPECTOR PLUMBING AND HEATING TODAY TO MAKE AN APPOINTMENT.
What You Get With Our Camera Inspection Service
100% Satisfaction Guaranteed
NO service calls. No dispatch fees.