BEST Boiler Repair Service in Fairbanks, Alaska
SEE HOW FAST WE CAN GET TO YOU IN FAIRBANKS, ALASKA
Prospector Plumbing & Heating | Fairbanks, Alaska's Boiler Repair Experts
What are Common Signs of a Boiler in Need of Repair?
Knowing the warning signs of a broken boiler can save you from expensive repairs. Even when your heat still works, there are things our professional plumbers look out for:
No Hot Water Coming from Your Boiler
If your home has no hot water or heat coming from the radiators, then you may need a new boiler. A low-pressure gauge on most boilers is usually an indication that there's something wrong with it and will often indicate which part needs to be replaced in order for them to function properly again.
The Boiler is On, But Not Heating Consistently
Is your home boiler unit not giving you enough heat during winter? The water is likely not circulating properly, so if it's been a while since the last time that this happened then there could be some clogged up pipes in need of cleaning.
Your Home's Utility Bill Unusually High
If you notice that your energy bills are higher than last year or what the neighbors pay, there may be an issue. Boiler units in process of breaking down will work less efficiently and leave a dramatic increase in the monthly utility bills.
Home Boiler Systems are Prone to Cracking During Seasonal Changes in Temperature
One of the most important parts of your home's plumbing system is maintaining a steady flow of water to prevent leaks and cracks. This will help ensure that you have an efficient boiler, which means lower energy bills.
Foul Odors Surrounding Your Boiler
If you notice unpleasant smells coming from your boiler, it might be a safety concern. If not gas and the situation doesn't improve after ventilation efforts have been made then there could potentially be even more serious problems that require professional help to investigate.
What you get with Prospector Plumbing's Boiler Repair Diagnostic
You'll find that our service is second to none. We pride ourselves on making our plumbing service that clean, professional and friendly.
We respect your home just like it's our own.
Prospector Plumbing and Heating offers a full line of installation, maintenance & repair services for your boiler system. Our goal is to make sure we provide a long-lasting solution to your issue. You know you are on the right track with a Prospector Plumber.
Prospector Plumbing is proudly offering Boiler Repair Services in the Fairbanks, Alaska area.
What a Prospector Plumber Will do For You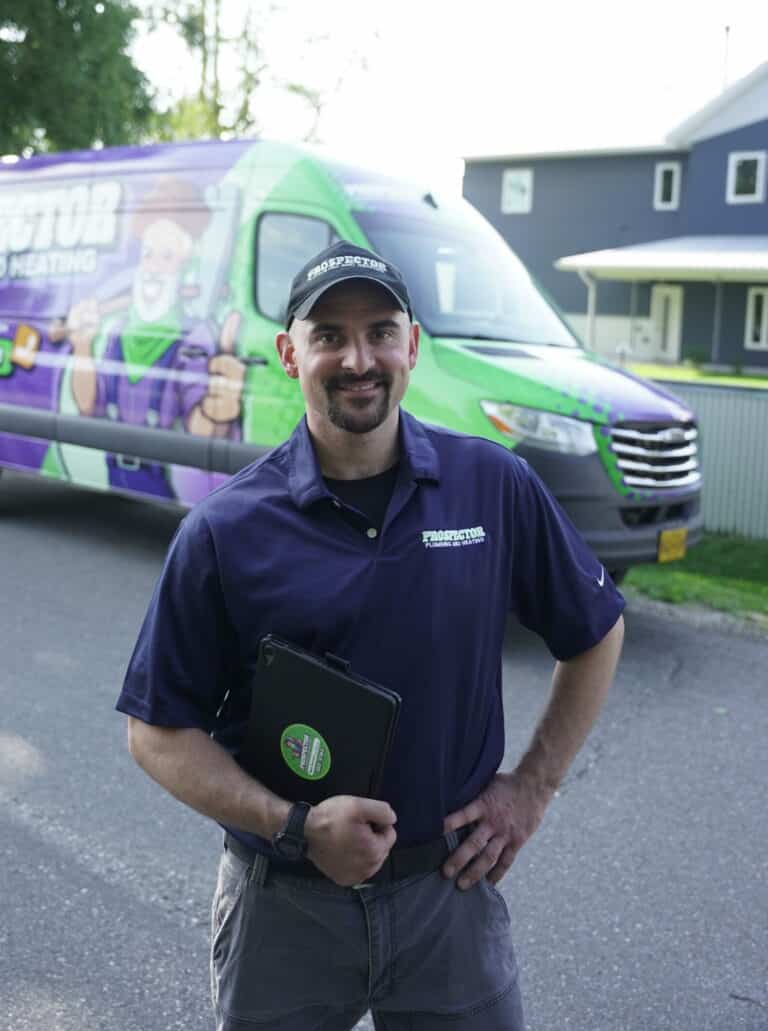 Call for your Boiler Repair Service Today!
Prospector Plumbing and Heating is the best choice for boiler repairs in Fairbanks, AK. Just look at our reviews!
We Serve Fairbanks and North Pole with a Smile.
We pride ourselves on giving you the best plumbing and heating services in Alaska. You'll never wonder what the price is, second guess our craftmanship, or have to chase us down. We treat your home as if it was our own. We'll keep things clean, get our work done well, and leave you with a plumbing and heating system that works like a charm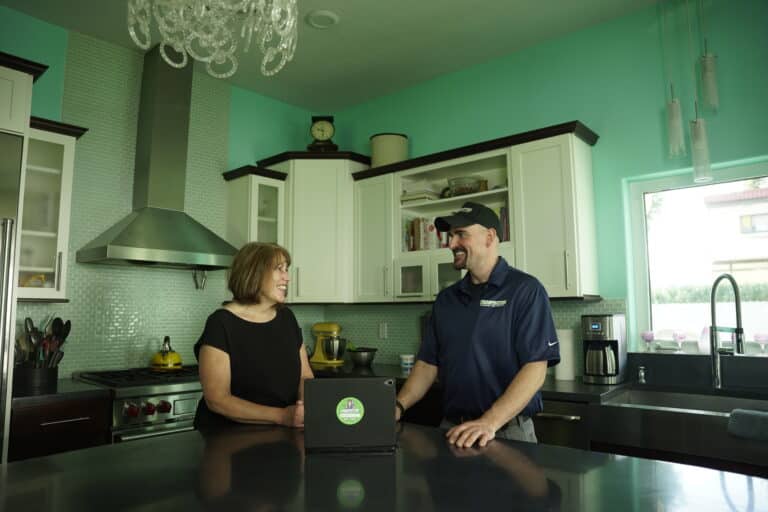 Professional Plumbing Technicians
The professional technicians at Prospector Plumbing and Heating dedicate themselves to making sure your plumbing & heating system is safe, secure, and will work as intended. Our crew is equipped to service or repair any type of heating or plumbing system. They can perform quality repairs in nearly any home in the Fairbanks and North Pole areas.
Can A Plumber Service A Boiler?
Yes, our plumbers are certified and insured with years of experience in repairing residential home boilers. You can have a top-rated technician come out to your house for an upfront quote on what needs repairing or replacing today by calling us!
How Long Do Boilers Last?
The average boiler will last for about 15 years before it needs to be replaced. If you're noticing that your home's heating isn't working properly, don't hesitate in getting a replacement! Our team can fix any issues with the current system and prevent those bills from going up soon enough.
How Much Does It Cost To Fix A Boiler?
The cost of repairing a boiler can vary a lot depending on exactly what the problem is. Sometimes it can be a simple, quick fix; other times it requires new parts & more time spent repairing your boiler. You don't have to worry about it though, because Prospector Plumbing has a team that is licensed in your area who will come out today with a competitive quote for you!
Get in Touch With Prospector Plumbing And Heating Today
With our years of experience servicing Fairbanks, AK,  you can trust us to perform your boiler repairs. Our thorough inspections will get your plumbing in top shape and increase the lifespan of the entire system.
IF YOU HAVEN'T MADE AN APPOINTMENT ALREADY, THEN IT IS TIME TO SCHEDULE YOUR REPAIR.
CALL PROSPECTOR PLUMBING AND HEATING TODAY TO MAKE AN APPOINTMENT.
What You Get With Our Boiler Repair Diagnostic
100% Satisfaction Guaranteed
NO service calls. No dispatch fees.