BEST Sewer Line Installation in Fairbanks, Alaska
Sewer Line Installation Proposal
SEE HOW FAST WE CAN GET TO YOU IN FAIRBANKS, ALASKA
Prospector Plumbing & Heating | Fairbanks Alaska's Trusted Sewer Line Professionals
What are Common Cost Factors of a Sewer Lines Installation or Replacement in Fairbanks, AK
The sewer line into your home is one of the most important parts of making sure that everything runs smoothly in and outside. The mainline carries away dirty wastewater, so it needs to be well-maintained at all times if for no other reason than there could always come a time when something goes wrong with these pipes which would increase costs considerably by requiring partial or full replacement projects depending on how severe they are. The factors that could affect the project cost are:
A Municipal Sewer Line Permit is Often Required
Our plumbers at Prospector Plumbing will help take care of this with you – call us today.
Accessibility of Your Sewer Line
If a sewer line is difficult to access, such as under tree roots or in cement sidewalk cracks, excavation may be needed. This type of work requires heavier equipment and will cost you plenty of labor and materials. The standard installation should only necessitate minimal excavation which runs considerably cheaper and saves you from having these headaches down the line.
Length of Sewer Line Replacement
The further your home is from the city sewer system, the more expensive it will be for an extension. Call Prospector Plumbing and Heating to get a quote on what you'll need and know exactly how much before any work begins.
What you get with Prospector Plumbing's Sewer Line Installation Proposal
You'll find that our service is second to none. We pride ourselves on making our plumbing service that clean, professional and friendly.
We respect your home just like it's our own.
Prospector Plumbing and Heating offers a full line of installation, maintenance & repair services for your home sewer line system. Our goal is to make sure we provide a long-lasting solution to your issue. You know you are on the right track with a Prospector Plumber.
Prospector Plumbing is proudly offering Sewer Line Installation Services in the Fairbanks, Alaska area.
What a Prospector Plumber Will do For You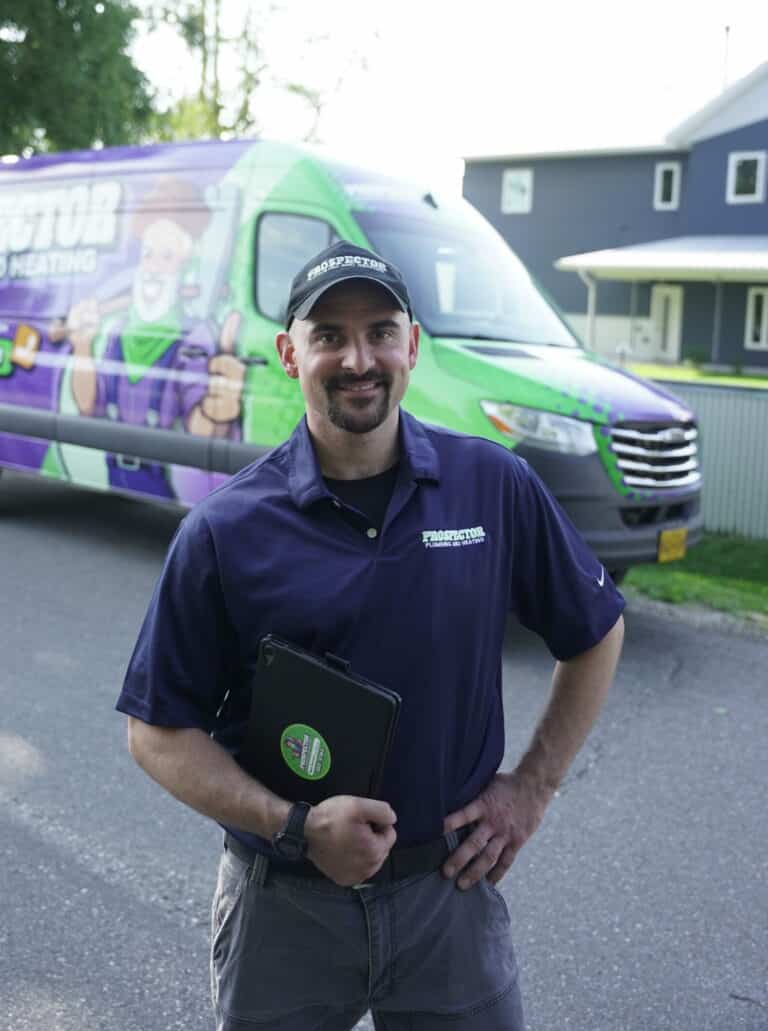 Call for your Sewer Line Installation Proposal Today!
Prospector Plumbing and Heating is the best choice for sewer line installation services in Fairbanks, AK. Just look at our reviews!
We Serve Fairbanks and North Pole with a Smile.
We pride ourselves in giving you the best plumbing services in Alaska. You'll never wonder what the price is, second guess our craftmanship, or have to chase us down. We treat your home as if it was our own. We'll keep things clean, get our work done well, and leave you with a plumbing and heating system that works like a charm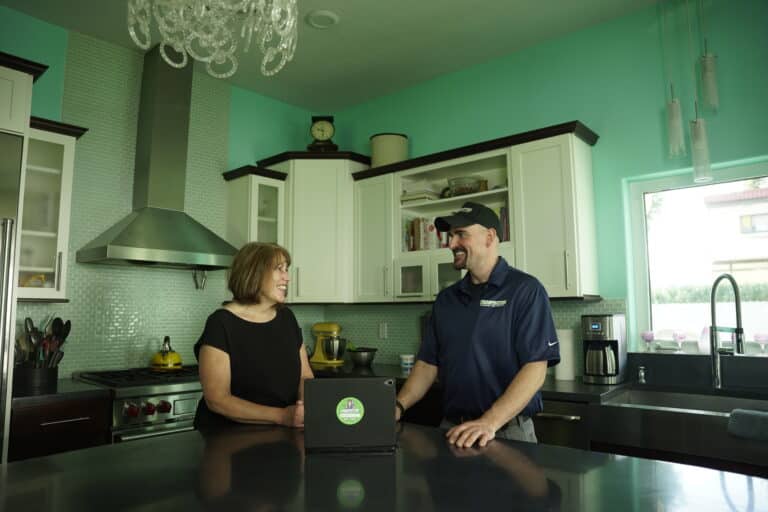 Professional Plumbing Technicians
The professional technicians at Prospector Plumbing and Heating dedicate themselves to making sure your plumbing system is safe, secure, and will work as intended. Our crew is equipped to service or repair any type of heating or plumbing system. They can perform a quality repairs in nearly any home in the Fairbanks and North Pole areas.
What are the Signs of a Broken Sewer Pipe?
Some of the most common signs that you have a broken sewer line are backups or blockages in your house, which can cause bad smells and mold. If you start to notice these things happening more often than not when there's heavy rain outside then this may be an indication too.
How Long Does it Take to Replace a Sewer Line?
On average, it takes 3-5 days to replace your main sewer line. However, this varies depending on several factors like the layout of your property and where you live in conjunction with any existing piping systems around that affect installation time as well.
How Much Does it Cost to Install a New Sewer Line?
The cost of repairing gas lines can vary a lot depending on how much of the line needs to be replaced and where the line is located on your property. You don't have to worry about it though, because Prospector Plumbing has a team that is licensed in your area who will come out today with a competitive quote for you!
Get in Touch With Prospector Plumbing And Heating Today
With our years of experience servicing Fairbanks, AK,  you can trust us to perform your sewer line installation. Our thorough inspections will get your sewer line in top shape and increase the lifespan of the entire system.
IF YOU HAVEN'T MADE AN APPOINTMENT ALREADY, THEN IT IS TIME TO SCHEDULE YOUR REPAIR.
CALL PROSPECTOR PLUMBING AND HEATING TODAY TO MAKE AN APPOINTMENT.
What You Get With Our Sewer Line Installation Proposal
100% Satisfaction Guaranteed
NO service calls. No dispatch fees.