Expert Water Heater Repair and Replacement in Fairbanks, AK
PROSPECTOR PLUMBING
Schedule an appointment
For fast, effective, and affordable water heater repair and replacement in Fairbanks, call today.
Highest-Rated Water Heater Repair and Replacement Services
You never truly appreciate hot water until you wake up one day, and there is none. When your water heater stops working, waiting is not an option. You need to repair or replace it fast.
At Prospector Plumbing and Heating, we strive to provide the best water heater repair and replacement service in Fairbanks, AK. As your local, highest-rated team, we aim to give exceptional customer service. You can expect our technicians to respond to your call quickly, schedule an appointment immediately, and help you make an informed decision when choosing a new heater.
Our specialists undergo extensive technical training and can handle any plumbing service for gas or electric water heaters. We are familiar with Alaskan households and their water heating needs. You can trust us to detect, repair, replace, and recommend the best type and model based on your needs.
Quality and On-Time Water Heater Repair
We provide high-quality work for water heater units of all sizes and models. Whether your electric hot water heater stopped working or you hear strange noises coming from the gas water heater, you can rest assured we will fix it on time.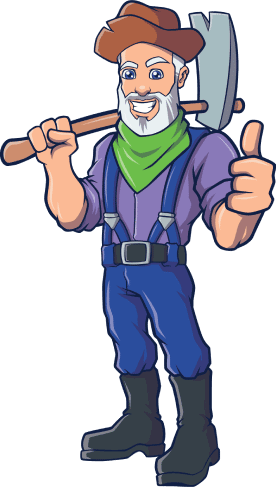 Signs You Need Water Heater Repairs
Your water heater may hint there is something off. Sometimes, a breakdown may appear without warning. Here are some of the most common reasons you should call Prospector Plumbing and Heating:
If you notice any of these signs, it is best to call a professional water heater repair and replacement team instead of repairing the problem by yourself. We repair both tank and tankless water heaters in Fairbanks, and we can quickly find the source of the problem. A rapidly diagnosed issue leads to faster repair and lower costs.
Common Water Heater Problems We Fix
Water heaters are the silent units of every Alaskan household. They work around the clock to provide enough hot water to bathe, wash the dishes, or do laundry. Unfortunately, minor water heater issues can cause the unit to break down, producing only cold water – or worse.
Two common types of water heaters in residential or commercial properties are gas and electric units. Our plumbers in Fairbanks know both types inside and out and can repair any minor or major problem.
Some of the common water heater problems our crew handles include:
Some water heater defects can be colossal, such as water gushing out of the tank or a major leak in the bathroom. Often, the issues worsen gradually until the heater fails. However, you should never reach the breakdown point before you take action.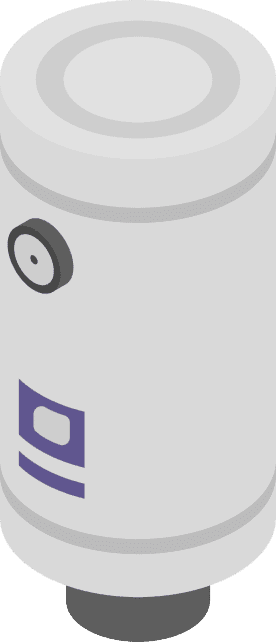 Professional Water Heater Installation in Fairbanks
At Prospector Plumbing & Heating, we offer professional and quality water heater installation services customized to your home and system's needs. Whether you need a small tank or a series of large water heaters for a large property, you can rest assured we will get the job done.
Repair or Replacement: Signs You Need a New Heater for Hot Water in Fairbanks
If you notice any of the following signs, it is time to replace your heater. Call our plumber in Fairbanks to recommend a more efficient model and install it the same day.
Storage Tank Water Heaters vs. Tankless Heaters
We have the tools, knowledge, and skills to install both tank and tankless heaters.
Tank water heaters cost approximately three times less than tankless models. However, in the long run, they require more to maintain their performance and functionality. Traditional heaters have an average lifespan of up to 15 years, depending on facility uses.
Tankless heaters have a life expectancy of 20 years or more. They also have easily replaceable parts and are simple to maintain. Tankless heaters have higher energy efficiency, which can save you money in the long run.
If you can't decide, ask our professional plumber in Fairbanks to recommend high-efficiency models based on your budget and property size. We keep up with the latest trends and can suggest the most efficient model for your needs.
Our Water Heater Replacement and Installation Process
Once you compare your options, we will start the replacement and installation process. Replacing traditional gas water heater tanks can be stressful and time-consuming, so we suggest you make sure your children and pets are out of the way. Installing tankless water heaters is easier, but it also requires a professional to do the job.
Our installation process consists of three steps:
First, we will cut off the water supply and drain the water in the current heater. Next, we will remove the heater and place the new one in the correct location. We will then put the water lines and heat trap fittings into places and connect the gas line or electric cable.
Before we leave your property, we will test the heater and make sure everything works accordingly.
Contact Prospector Plumbing & Heating
Prospector Plumbing & Heating offers a manufacturer warranty on all water heaters maintained and installed by our team. The warranty covers any work done to install tankless or tank water heaters of all sizes and models.
We use the top-of-the-line tools to clean, drain, and remove the old heater and install the new one with minimal or no intrusion to your home or office. Our plumbers follow the local Alaskan practices when installing new water heaters and ensure they meet the industry standards.
Don't let water heater issues stop you from completing your daily tasks. There is no water heater type Prospector Plumbing & Heating can't handle it. For any water heater repair or installation job in Fairbanks, AK, call (907) 312-2598 to schedule a service.

THERE'S A REASON WE HAVE
5 STAR REVIEWS!
THE COMMUNITIES WE SERVICE