OUR CUSTOMERS LOVE US! Just Check out our reviews.
KITCHEN & BATH REPAIR CONSULTATION
SEE HOW FAST WE CAN GET TO YOU

Comprehensive Plumbing Repair Services in Fairbanks, AK
PROSPECTOR PLUMBING
Schedule an appointment
Turn to our Fairbanks technicians to help handle plumbing matters of all kinds. Call today for a free quote.
Plumbers in Fairbanks You Can Depend On
If you are looking for a reliable, knowledgeable, and skillful team who can restore any plumbing problem and won't charge a fortune, you are on the right page. Prospector Plumbing & Heating is a locally owned and operated company based in the heart of Fairbanks, AK.
When dealing with plumbing issues in your Fairbanks home or business, the last thing you want is a plumber that adds extra pressure by showing up late or suggesting expensive solutions.
We are focused on making sure our clients enjoy professional and hassle-free plumbing repair services from the very beginning. We take the pressure off your shoulders that comes with an unexpected leaky faucet or broken water pipe. Our technicians will show up on time and deliver exceptional solutions at a fair price.
Plumbing Repair Experts at Your Service
No one knows Alaskan households better than our plumbers. Each plumber in our Fairbanks crew knows what works for your home or office and what doesn't when it comes to your plumbing systems. They deliver helpful advice and long-lasting solutions to prevent plumbing emergencies and expensive damages from occurring.
Our goal is to keep your plumbing system working flawlessly to keep you and your family cozy and safe at all times. From water heater malfunctions to leaking pipes, clogged drains, or sewer issues, we repair it all.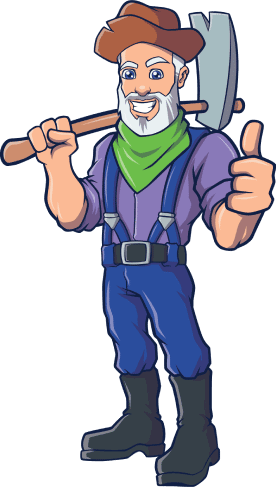 Common Plumbing Issues We Fix
Plumbing issues are an inevitable part of owning a residential or commercial property. While some problems come with wear and tear of the system or aging, others are due to maintenance and improper use.
At Prospector Plumbing & Heating, we've seen and restored various problems, from minor to major ones. Here are some of the most common issues our plumbing repair experts handle:
What to Expect from Our Plumber in Fairbanks
Whether you are dealing with a common plumbing problem or something more complex, our trusted technicians will help. We use top-of-the-line equipment to diagnose, inspect, and repair any plumbing damage.
We are your local go-to plumbing team. Our crew can fix and install it all.
Our Plumbing Repair Process
The best way to avoid any major plumbing issues is to detect and prevent them as soon as possible. We also highly recommend Fairbanks locals to consider regular maintenance services.
No matter how modern or high-end your plumbing system is, it won't last long if you don't take proper care of it. If your pipes are leaking, it is only a matter of time when they will start ruining your basement, walls, or roof. With proper and regular plumbing maintenance, you will remain safe from moisture and algae and protect your home from structural damages.
Signs You Need Plumbing Repair
Water use is an essential part of our lives. We use water for different tasks in the household, so the water supply system needs to be in excellent condition.
If you notice any of the following signs, you need to call a professional plumber in Fairbanks to repair the damage:
Pipes are full of water, but when harsh temperatures in Alaska kick in, the water can freeze and crack the pipes. We can install quality pipe insulation before it gets frigid, but if it is too late for that, we can suggest replacement. Prospector Plumbing & Heating will always find a solution to help restore your comfort and safety.
We are 100% dedicated to every repair job. Whether it is a minor repair or a major pipe replacement project, we will complete it with precision and care to ensure your plumbing system works properly.
Our plumbing repair process in Fairbanks, AK, consists of:
We can discuss details about your plumbing system over the phone. It is vital to share the signs and what bothers you about your current plumbing system. We will evaluate your property in person and plan the tasks and materials needed to complete the repair smoothly and efficiently.
During the repair, make sure your children and pets are out of the way. Once we are done, we will test the pipes and ensure the issue is solved before leaving your property.
Contact Prospector Plumbing & Heating
Prospector Plumbing & Heating is the leader in advanced plumbing repair services in Fairbanks. Using the latest tools and technologies allows us to restore your plumbing system with minimal or no intrusion of your property. Locals choose us because we always use tested and certified materials that meet and exceed industry standards.
With every plumbing repair project we complete, we promise our clients 100% satisfaction. Our experience has prepared us for everything, and there is no problem that we can't tackle. Reach out to Prospector Plumbing and Heating at (907) 312-2598 to book your service today. We are the #1 plumbing repair team in Fairbanks, AK and can assist you with all your plumbing repair needs.

THERE'S A REASON WE HAVE
5 STAR REVIEWS!
THE COMMUNITIES WE SERVICE