Expert Home Heating Repair in Fairbanks, Alaska
PROSPECTOR PLUMBING
Schedule an appointment
If you need your home heating system repaired, call Prospector Plumbing and Heating today at (907) 312-2598
Prospector Plumbing and Heating provides many services related to your HVAC system, including repairs. HVAC systems provide both heating and air conditioning to your home and are a key component of keeping a comfortable home. When your HVAC system breaks, you lose both your heater and air conditioner.
There are many reasons that your HVAC system may need a home heating repair. In any case, it is best to get a technician out to your home to inspect the equipment and make repairs as soon as possible. The longer you wait to address an issue, the more severe the problem can become, making the repairs more costly.
We prepare our HVAC technicians to make all kinds of repairs on your HVAC system, from replacing common parts to repairing complicated electrical work. Our staff has years of experience working with HVAC systems, from installation to maintenance to repairs. We have seen it all and are ready to solve your problem. Some of the most common HVAC repairs include:
To prevent and prolong the need for home heating repairs to your HVAC system, we recommend getting it regularly serviced so that it can be adequately cleaned and evaluated for potential issues. While our repair services are top quality, and we strive to provide you with long-term solutions for your problems, it is best not to need repair services at all.
With regular maintenance and obtaining professional repair services when needed, you will have fully functional heating and cooling in your home year-round and for years to come.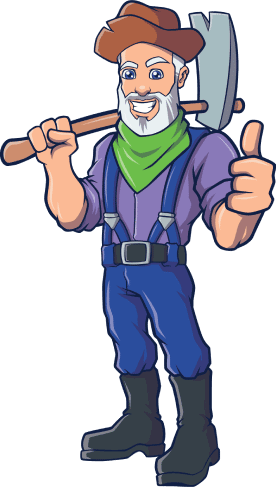 Service for Gas Furnaces and Boilers
Some other common home heating systems in Fairbanks, AK, include furnaces and boilers. Both of these systems provide heat to your home, but in different ways. Gas furnaces offer warmth by pushing heated air through your home. Boilers work by moving boiling water throughout the house to heat it.
Both furnaces and boilers are powered by gas to heat the air or water distributed throughout the home. While furnaces and boilers use different heating methods, their mechanics are similar and often require comparable repairs.
Often, people aren't able to recognize that their furnace or boiler is on the verge of breaking. Many people only call us once their heating system is completely broken. With some knowledge of what to look for, you might be able to catch an issue before the system completely breaks. This information will help prolong the life of the system and reduce the cost of the repair.
You should call Prospector Plumbing and Heating to inspect and repair your furnace or boiler if you notice any of the following conditions:
Any of these symptoms are indicators that your heating system is in the process of failing and already needs repairs. Be on the lookout for these signs and call us as soon as you think something might be wrong, and you might be able to save money and prevent a more significant issue from popping up.
Other Furnace and Boiler Services
If you don't currently have a furnace or boiler to heat your home but are interested in getting one, we provide installation services. We can take you through picking out the perfect model and installing it for you as well.
You can also call us to set up regular annual boiler tunes, where we make sure that your furnace or boiler is running as it should. These tunes are necessary, routine maintenance that we can perform on your heating system to prevent the need for repairs in the future.
You can count on Prospector Plumbing and Heating for your boiler or furnace installation, maintenance, and repair needs. We have been providing plumbing and heating services to the residents of Fairbanks, AK, for years and are excited to help you, too.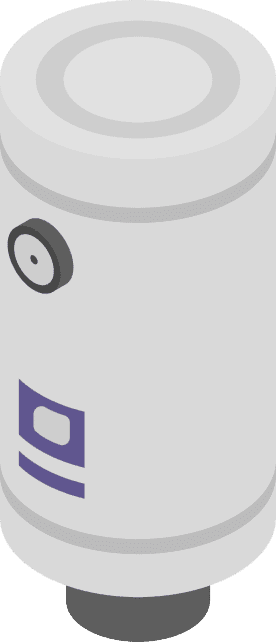 Professional Plumbers and Heating System Experts
The technicians at Prospector Plumbing and Heating are trained professionals who are enthusiastic about providing you with the best service and making sure we meet your home plumbing and heating repair needs. We work tirelessly to provide you with creative solutions to your home heating repair needs that help prolong your system's life and prevent the need for future repairs.
Our Fairbanks plumbers and heating technicians have the experience to make repairs to any type of home heating system you may have, including HVAC systems, furnaces, and boilers. Our staff strives to ensure that when you receive a repair from us, we will solve your heating problems, and you will have maximum energy efficiency with top air quality.
We dedicate ourselves to helping you have a comfortable home that keeps you and your family safe and warm.
If you haven't We provide excellent heater repair services, no matter what type of heating system you have in your home. Call Prospector Plumbing and Heating today at (907) 312-2598 to set up an appointment.made an appointment already, then it is time to schedule your annual boiler tune.
Call Prospector Plumbing and Heating today to make an appointment.

THERE'S A REASON WE HAVE
5 STAR REVIEWS!
THE COMMUNITIES WE SERVICE