Need some help deciding who to call when you have a plumbing emergency? Or want to upgrade your home's heating system? Don't just randomly pick people from the phonebook– there's more to finding the right specialists than just luck. That's why, in this blog post, we'll discuss how to choose the best heating and plumbing specialists for your home. Whether you're dealing with a routine maintenance issue or a major plumbing meltdown, these tips can help you find the most qualified professionals for the job. So sit back, relax, and read up on the steps you can take to get your plumbing and heating projects done right.
Assess the Qualifications of Plumbing and Heating Specialists
When it comes to choosing the right plumbing and heating specialists for your home, it is important to assess the qualifications of any individual or company you are considering. Look for evidence that the technicians have extensive training in their field and any applicable qualifications or accreditations. Be sure to research any credentials they may list on their website or resumes. Some plumbers, for instance, may be licensed, while others may have earned certification from trade schools or other professional organizations.
It is also wise to ask for references or reviews from past work done by the professionals you are considering. Requesting recommendations from friends and family members can also serve as a good source for finding qualified individuals who can be trusted to do the job right. Additionally, speaking with other homeowners who have used the same contractor in the past can give you insight into the level of work performed as well as how reliable and honest they were when completing the task.
The next critical step in choosing the best plumbing and heating specialists is to check each candidate's valid licenses and certifications.
Check for Valid Licenses and Certifications
It is important to make sure that any plumbing and heating specialist you are considering working with has the proper licensing and certifications for the job. All states require plumbing contractors to be licensed in order to perform work, so make sure that the contractor you hire has an up-to-date, valid license. Additionally, a heating specialist should possess other certifications from organizations like the National Fire Protection Association (NFPA), that demonstrate their expertise and knowledge in the field.
The importance of verifying licenses and certifications cannot be overstated. Without these qualifications, you could end up with a poorly performed job or a result that does not comply with local building regulations. While taking the time to confirm these qualifications may seem tedious, it will prove to be worth it when you have successfully hired the right contractor for your project.
Aside from reviewing their credentials, it can also be beneficial to ask about any additional training they may have received or memberships they hold with industry associations. A reliable contractor will be transparent about their qualifications and annually confirm their status with any necessary accreditations.
Transitioning now to making sure there is proof of a contractor's capability; confirming the company's qualifications is the next step in selecting the right plumbing and heating specialist for your needs.
60% of customers who require home repair services look for professional qualification credentials when selecting a contractor.

71% of all plumbing problems require specialized tools, knowledge, and experience to be properly fixed.

Only 6 out of 10 people obtain a building permit before hiring a contractor to do heating or plumbing work in their homes.
Confirm the Company's Qualifications
It is essential to confirm the qualifications of heating and plumbing specialists prior to taking on a project. Having both valid licenses and certifications is important, but it's also key to double-check any profession's qualifications. Research any formal certifications or memberships held by different specialists, such as licenses for specialized trades like HVAC installation and repair. All these factors play an important role in verifying the expertise of potential professionals and ensuring those handling your project have legitimate credentials.
Finally, investigate whether your chosen specialist has adequate insurance coverage in case of any accident or incident in your home. Taking appropriate action to confirm all these details puts you one step closer to narrowing down your choices and selecting the best heating and plumbing specialists for your project. Now onto the next critical step of researching each company's quality of services.
Research The Quality of Services
When conducting this research, it is important to take all reviews, both good and bad into consideration. Try talking to people in your community who may have worked with them, as well as friends or family who can offer an unbiased opinion. Online reviews should be examined thoroughly, from various platforms such as Yelp and Angie's List. Be aware of companies who inflate their ratings with fake reviews – look for signs that someone may have written the same review multiple times or under different aliases. Additionally, read customer feedback found directly on the company's website or through third-party sites to get an accurate and up-to-date picture of how customers view their services.
Once you have finished your due diligence reviewing their credentials and researching their quality of services, you are ready to turn your attention to customer reviews and testimonials. Client feedback is essential in getting a real sense of what kind of experience you can expect from a particular heating and plumbing firm. Seeing how others were treated throughout the course of their project as well as their final thoughts on the quality of service they received will give you valuable insights into any prospective contractors you are considering hiring.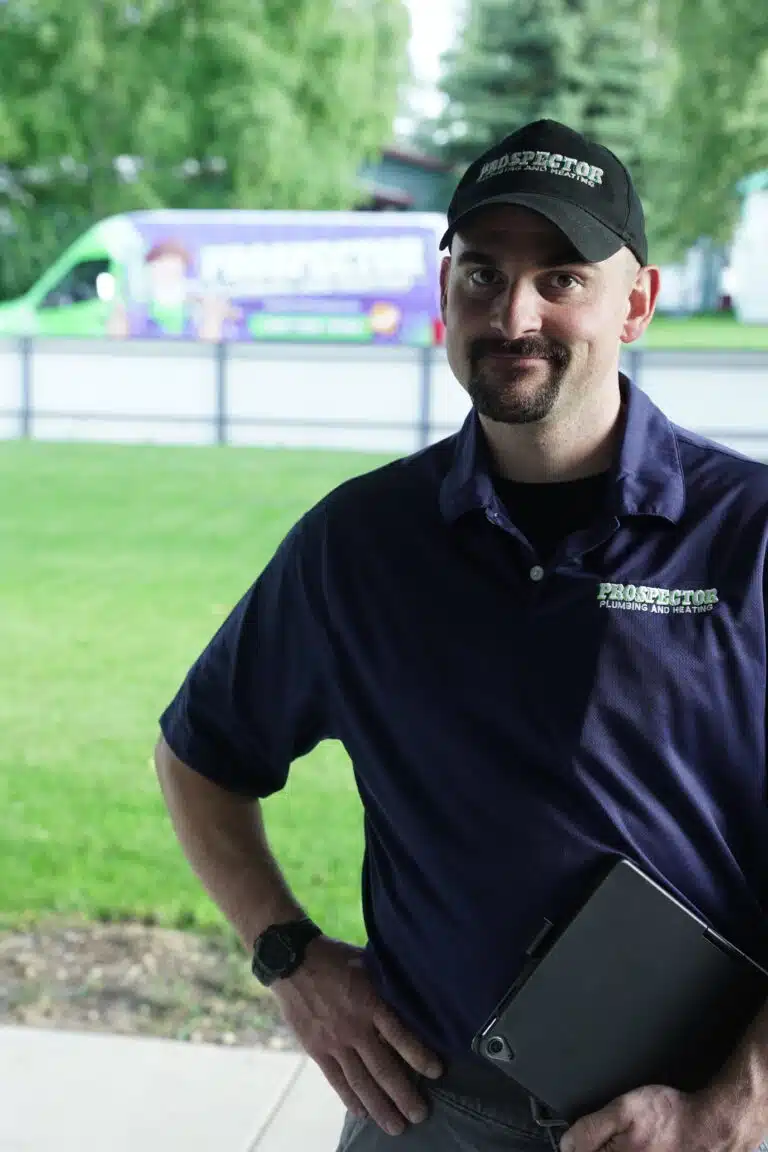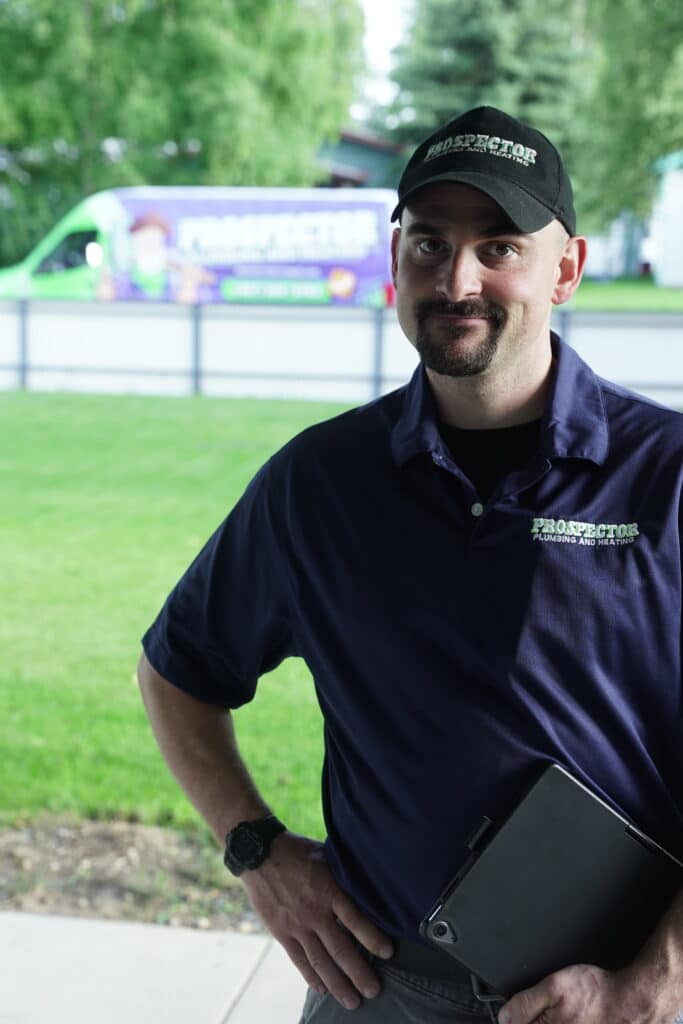 Read Customer Reviews and Testimonials
Reading trusted customer reviews and testimonials from reputable sources is a very important step in selecting the right heating and plumbing specialists for your home. Reviews and testimonials offer potential customers insight into the quality of service they may receive, including a better understanding of the trustworthiness of the business as well as if their needs are being met. It is important to research both positive and negative reviews, and even more so to determine what issues make up most of those reviews.
On one hand, when assessing customer reviews, it's important to be aware that all businesses can have complaints and issues arise with clients. This is normal, but potential customers should assess the types of complaints and how they were resolved. It's also important to remember that people are more likely to leave a written complaint than praise so even if there are good reviews does not mean all clients will experience that same top-notch service.
On the other hand, reading positive feedback provides valuable insight into how satisfied others were with their interactions with a specific professional or company. Taking time to review at least four or five testimonials allows you to determine an overall feeling about the services provided. Consumers should pay attention to particularly good or bad experiences shared by other customers as they can serve as an indicator of how a business resolves its issues.
The information collected from various resources such as word-of-mouth, review sites, etc. along with checking out their certifications is key in making sure you are making an informed decision on who to trust for your heating and plumbing services. After researching services and quality, customers need to move on to the next step which is ensuring trustworthiness and reliability when making their decision.
Trust and Reliability Are Essential
The review of customer testimonials and ratings provides important information about the work of the professionals for your heating and plumbing needs. However, aside from knowledge and skills, it is equally important to measure the trustworthiness and reliability of a specialist. A reliable licensed professional will have a history of timeliness with their clients' appointments, project completion, and excellent customer service. Unreliable professionals tend to be frequently late without calling ahead, miss project deadlines, or forget to offer their customers warranties on parts and labor.
When considering trustworthiness, there are strong cases for both sides. On one side, those who lack references may need to prove their reliability through the personal relationships they build with their clients. Establishing an effective relationship requires a certain amount of trust that could potentially save you time and money in the long run. However, it's important to remember that a good relationship works both ways, and hiring a professional with available reviews can help protect you if something goes wrong.
Ultimately it's up to the homeowner to decide what level of trust is right for them regarding choosing the right heating and plumbing specialists for their home. However, regardless of which route one chooses, it's always important to consider each candidate's professionalism, communication skills, personality, as well as industry experience before making a final decision. Once a reliable specialist is chosen, understanding budgets and cost-effectiveness becomes paramount in order to make sure all projects are completed within the desired timeline and budget constraints.
Determine Budget and Cost-Effectiveness
Once you are sure that the heating and plumbing specialists you are considering are trustworthy and reliable, determine whether their services fit within your budget. Consider how cost-effective the service is when compared to other options in the industry. Be prepared to compromise, for example, by selecting a less expensive option if it appears to be of similar quality, or by avoiding luxury items such as excessive fittings and features.
Costs can vary significantly depending on materials, expertise, additional work required, and other factors. Make sure all expenses are taken into account when making a financial comparison. You may need to factor in the cost of purchasing parts or hiring subcontractors over a long period, so think realistically about what everything will cost in the future as well as at present. Taking these aspects into consideration helps to ensure you make an informed decision about which heating and plumbing specialists to choose for your home.
Final Consideration of Choosing The Best Heating and Plumbing Specialists
When choosing the best heating and plumbing specialists for your home, it is important to consider a variety of factors. Beyond budget and cost-effectiveness, you should look for experienced contractors who have the knowledge and skills to do quality work at a fair price. To this end, it is important to find a contractor with a strong track record of customer satisfaction and positive reviews online.
For greater peace of mind, you should also take the time to vet multiple contractors and make sure that they are licensed and insured in your jurisdiction. Additionally, you may want to inquire about any specialized certifications they may hold or additional services they offer. For instance, if your home has an old plumbing system, you may need to ask if the contractors specialize in retrofitting old systems with new technology.
When evaluating contractors, don't be afraid to ask questions about their qualifications, experience level, tools, and equipment used, as well as how long the job is expected to take. It is also important to inquire about labor costs, fees for materials, and warranties offered on work completed. Asking questions like these will give you a better understanding of who would be a good fit for your specific project and needs.
Finally, don't be afraid to negotiate on price if necessary. Once you have taken all of these steps and compared several companies against each other, you can feel confident that you are choosing the right heating and plumbing specialists for your home.
Why Choose Prospector Plumbing?
When it comes to professional heating and plumbing services, Prospector Plumbing stands out among the crowd. Our team of experienced technicians can tackle any job while delivering quality results that last. With years of expertise in all facets of home repair and improvement, we are committed to dynamic service and attention to detail, offering both residential and commercial customers remarkable value. Prospector Plumbing is the home improvement partner you can trust.
What sets Prospector Plumbing apart from other companies is its commitment to customer service.
Make the right choice for your heating and plumbing needs – call (907) 322-5763 now and schedule an appointment with Prospector Plumbing and Heating. We'll provide a comprehensive assessment of your requirements and offer tailored solutions that meet your specific needs and budget.